Colonel Mamady Doumbouya, the leader of Sunday's coup d'etat, has been identified as the soldier responsible for overthrowing President Alpha Conde's 11-year government.
At present, Colonel Mamady Doumbouya is the President of Guinea since September 5, 2021.
Listed below are interesting facts about coup d'etat leader, Mamady Doumbouya
Date of Birth
He was born on 4 March 1980.
Age
Currently, he is 41 years old.
Education
Doumbouya received a Master 2 (bac + 5) in defense and industrial dynamics from the University Panthéon Assas Paris I. A defense expert in management, command, and strategy.
Personal life
He is married to a European woman and they have three children
Military career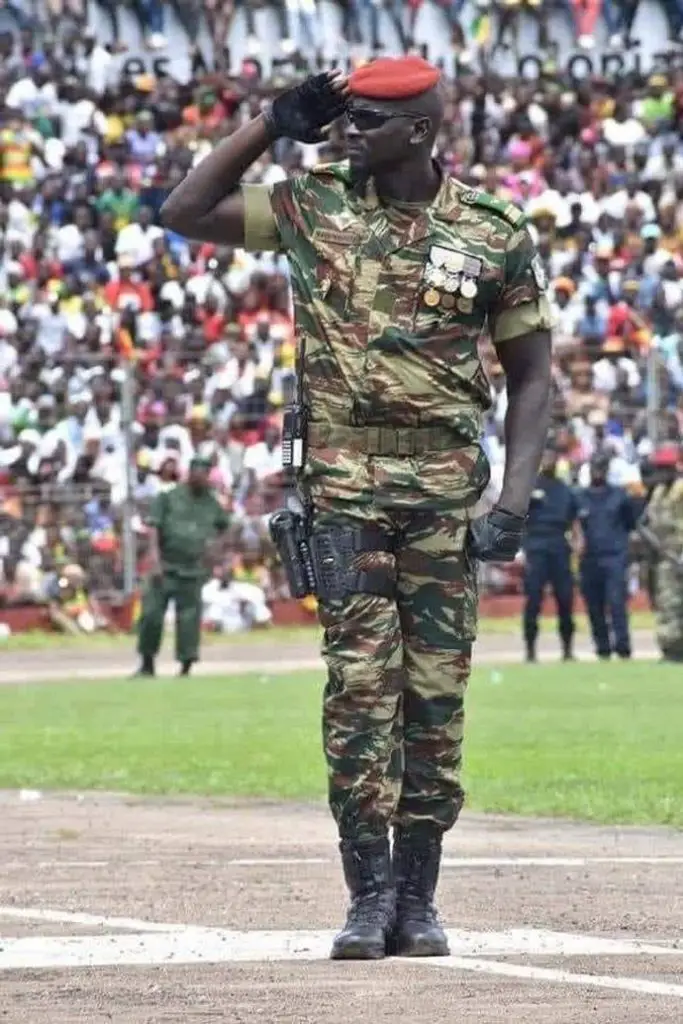 Colonel Mamady Dombouya served as a French legionnaire and held the rank of corporal before returning to Guinea to lead Alpha Condé's Special Forces Group.
He was promoted to the rank of battalion commander on the basis of his international experience, which includes training he had done abroad.
In 2019, he was promoted to lieutenant colonel, and in 2020, to colonel.
His goal for the Special Forces Group was to gain more authority in 2021.
2021 coup d'état attempt
Colonel Mamady Doumbouya was the mastermind behind the coup d'état attempt on 5 September 2021, during which Alpha Condé, Guinea's president, was detained.
During a state-television broadcast, Doumbouya declared that the government and constitution have been dissolved.
He also said that the "National Committee of Reconciliation and Development (CNRD), [was forced] to take its responsibility" after "dire political-situation of our country, the instrumentalization of the judiciary, the non-respect of democratic principles, the extreme politicization of public administration, as well as poverty and corruption."
In defending the military's action, Doumbaya quoted Jerry Rawlings, the former president of Ghana, who said "if the people are crushed by their elites, it is up to the army to give the people their freedom".
Fact Check
We strive for accuracy and fairness.
If you see something that doesn't look right, email us at  [email protected]