Colleen Weaver, a 16-year-old from Raynham has been missing since Oct. 18.
Weaver's disappearance has been reported to the National Center for Missing and Exploited Children and state authorities, including the Massachusetts State Police.
In a Wednesday press release, Raynham police said they were also now being assisted by the FBI's Boston field office.
According to Raynham police, they believe the teen to be in danger. 
Her family suspects that she was lured out of the house "through social media by someone possibly impersonating a classmate," the police said.
When Colleen Weaver left home
Raynham police said Weaver left her home sometime between 1 and 4 a.m. on Oct. 18. Investigators said she may have traveled to a location approximately 100 miles away such as Springfield, Provincetown, Bristol, Conn., Hartford, Conn., Wells, Maine, Concord, N.H., Portsmouth, N.H., Manchester, N.H., Keene, N.H., and Brattleboro, Vt.
 Father of Collen Weaver reacts
In an interview with fox digital, Casey Weaver, father of Collen Weaver have revealed that the teens family "just desperately wants her home and safe." 
Casey Weaver made the remark Wednesday morning as the Raynham Police Department is urging the public across New England to be on the lookout for 16-year-old Colleen Weaver, who investigators believe "may have traveled to a location approximately 100 miles away." 
"We believe that she was lured from the home by someone," Casey Weaver indicated.
Colleen Weaver height, weight and other details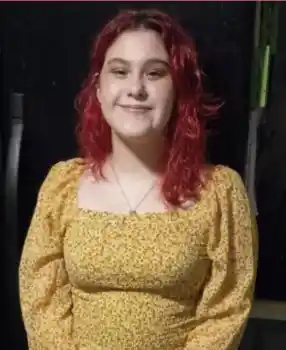 Colleen is described as 5 feet tall, weighing approximately 120 pounds, and has red/pink hair and black glasses.
She may have been a sweatshirt and leggings.
Collen is a student at Bridgewater-Raynham Regional High School