Former Iowa Hawkeyes star and NFL hopeful Cody Ince has died aged 23.
The offensive lineman and Wisconsin native died "unexpectedly" on July 15.
According to just his obituary, Ince "passed away unexpectedly at his home near Grantsburg, Wisconsin."
Cody leaves behind his fiancé, Olivia Tucker, his mother and father, Tammy and Marty, his sister Carly and a host of former teammates and friends.
Cody Ince girlfriend, NFL hopeful was set to marry  Olivia Tucker
Before Cody Ince's demise, he was in a serious relationship with Olivia Tucker.
Ince, born Dec. 18, 1999, was engaged to be married to Olivia Tucker.
According to the couple's wedding page, he was supposed to marry Olivia, in May of 2024 in Wisconsin.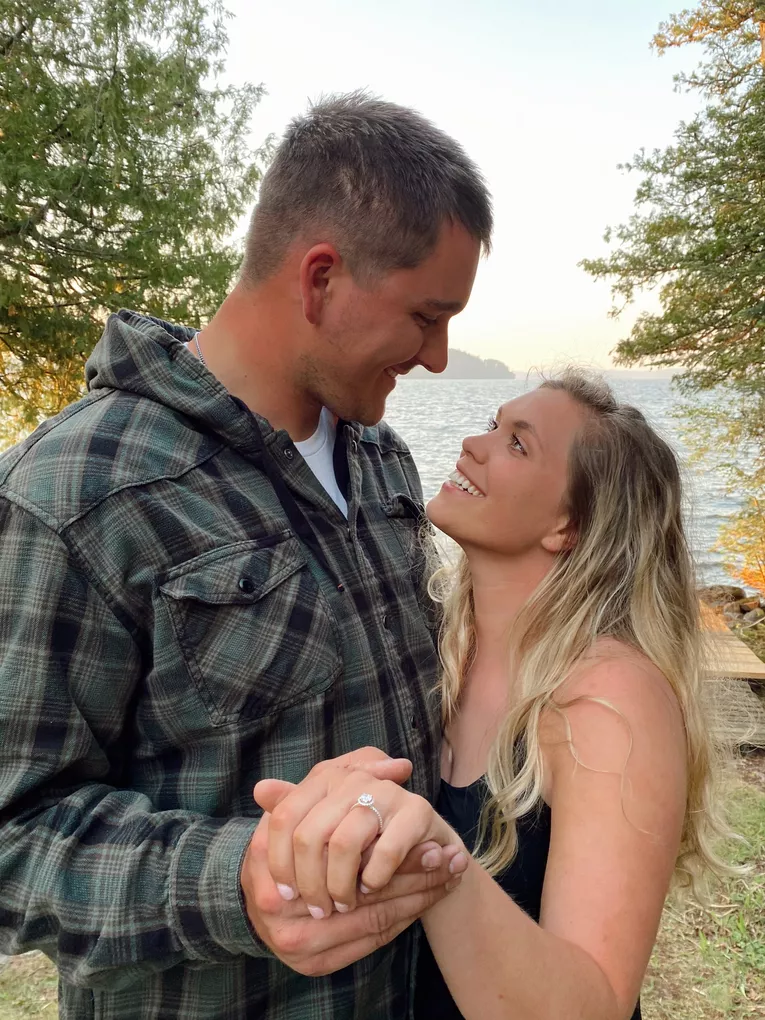 His former Hawkeyes coach, Kirk Ferentz, has since released a statement, reading: "I am incredibly sad to hear about Cody Ince's sudden passing.
"Cody was a tremendous young man, valued teammate, and contributor to our program.
"He loved football, fishing and hunting, and believed in the importance of family and friendships.
"Cody was just beginning this next chapter of his life and was about to be married. 
"Mary and I are heartbroken for his fiancée, his family and all his friends who knew and loved him.
"All of us in the football program – his coaches and teammates – are mourning his loss."
Who was Cody Ince?
Hailing from Balsam Lake, Wisconsin, Ince played football, basketball and baseball at Unity High School.
On the gridiron, Ince earned first-team all-state honors on offense and honorable mention recognition on defense as a senior and signed with Iowa as a 3-star prospect in the class of 2018.
Athlon Sports named Ince preseason second-team All-Big Ten ahead of the 2021 season.
He played every game during his fourth and final season on campus, allowing just three pressures across 338 total snaps.
A legitimate NFL prospect, injuries slowed his career after the 2021 season and he retired from football a year early.