A new investigation by ProPublica has found that conservative supreme court justice Clarence Thomas accepted multiple luxury trips from Harlan Crow, a Republican real estate developer and megadonor.
ProPublica reported Thursday on an array of trips funded by Harlan Crow, a Dallas businessman.
List of gifts, luxury trips Clarence Thomas has accepted from Republican donor Harlan Crow
Thomas has vacationed on Crow's 162-foot superyacht.
He has flown on the real estate developer's private jet.
Thomas also flies on Crow's Bombardier Global 5000 jet. At one point, Thomas even used the plane for a three-hour trip from Dallas to Dulles to New Haven, Connecticut before flying back on the same day on February 11, 2016. ProPublica found no reports of Thomas making any public appearances on that day.
Thomas has also visited the Bohemian Grove, an exclusive all-male retreat in California with the Texas businessman.
The justice also frequently visits Crow's private resort in the Adirondacks known as Camp Topridge. In addition to being served by private chefs, Thomas has mingled with top Republican executives at these retreats. In July 2017, Thomas was accompanied by "major Republican donors and one of the leaders of the American Enterprise Institute, a pro-business conservative think tank," the investigation found.
Thomas, the 74-year-old conservative associate justice who has served on the nation's highest court since 1991, has not reported the trips on his financial disclosures as required by law, the nonprofit newsroom reported.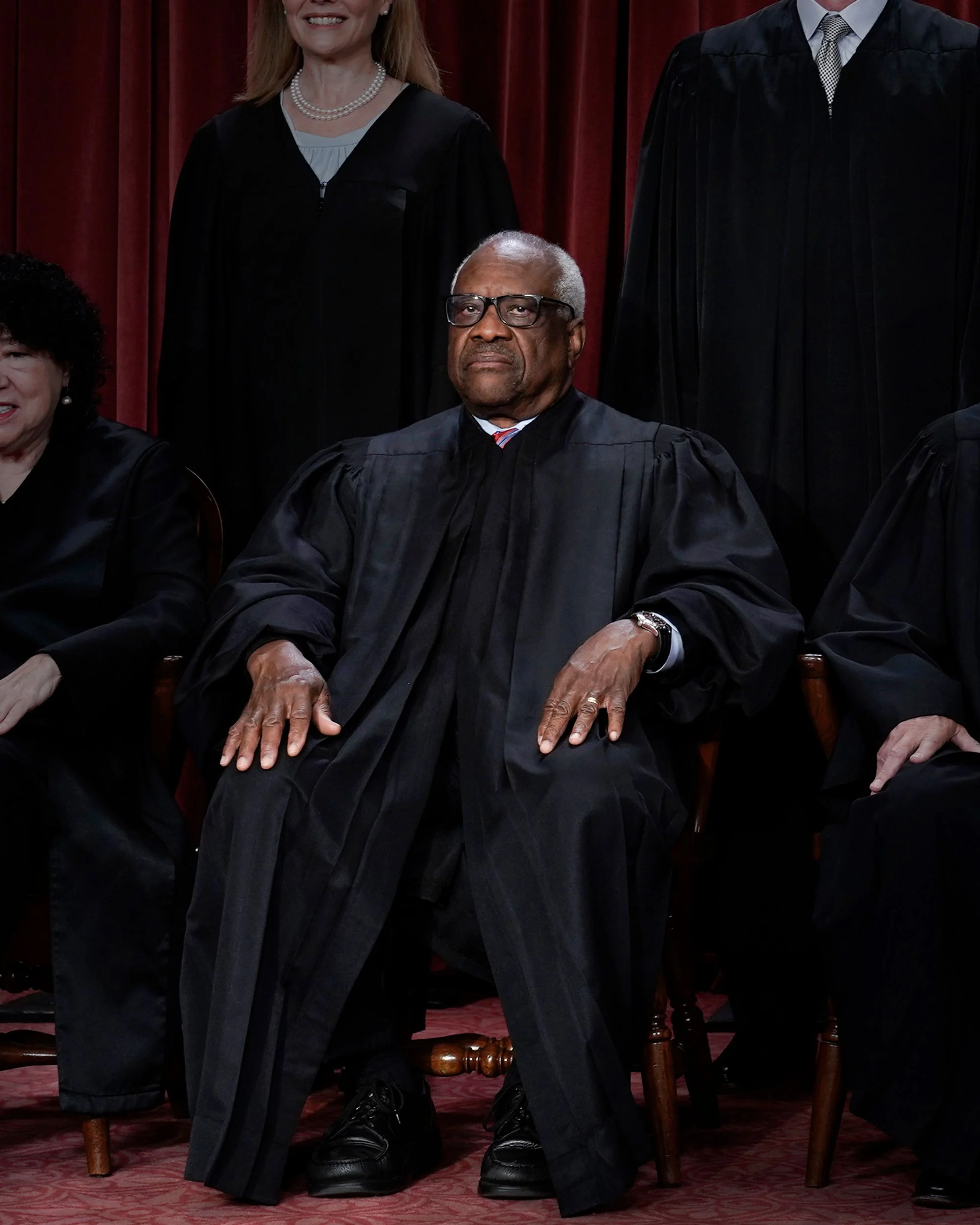 The investigation offers more fuel for Thomas' critics, who say his refusal to recuse himself from cases touching on issues related to his wife's political work in conservative circles — including her involvement in schemes to overturn the 2020 election — poses a conflict of interest.
Ethics experts and ex-judges interviewed by ProPublica were incredulous.
Fact Check
We strive for accuracy and fairness.
If you see something that doesn't look right, email us at  [email protected]