Who Is Ciara Antwi Bofowaa
Ciara Antwi Bofowaa is the wife of the Founder of Anointing Palace Chapel, Rev. Obofour.
The man of God's wife has now become a celebrity all because of her husband's show off wealth lifestyle.
She is the liberal type who isn't bothered about what people might say about her way of life.
Age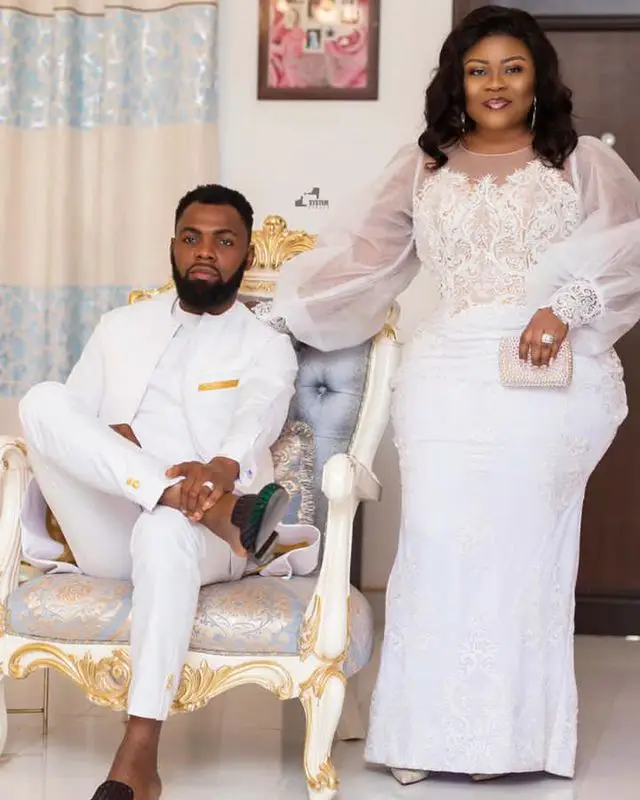 She is 33 years old as of 2020.
Ciara Antwi recently turned 33 years old as her husband shared a lovely birthday message that sparked great conversations in the public domain.
Date of Birth
She was born on September 2, 1987.
Family
Ciara has been married to Rev Obofour for 10 years, the couple tied the knot ten years ago on August 29.
Ciara Antwi expanded her family by giving birth to triplets, two boys and a girl. Ciara and Rev Obofour already have two children, a girl and a boy.
One of Rev Obofour's close friends, Ayisha Modi disclosed that the pastor had prophesied that her wife would deliver triplets months before giving birth.
Immediately after giving birth, Ciara shared images of her beautiful baby bump that she had previously chosen to conceal to the public.
At the naming ceremony of the Obofowaa triplets, the couple displayed real cash that clearly showed their immense wealth. The plush naming ceremony happened on September 20 at their residence in Accra.
All invitees wore white to signify joy, victory, and merry-making.
The couple named the triplets Jeremie, Jesse, and Jeremiah Antwi.