Dreaming of studying in the United Kingdom but struggling to afford it? If you are looking for an opportunity to pursue your dreams of higher education, then the Chevening Scholarship might just be your ticket to pursuing a postgraduate degree at some of the UK's most prestigious universities.
Unfortunately, there are so many applicants vying for a limited number of scholarships. 
However, before you start filling out the application form, it's important to know exactly what is required in the Chevening Scholarships requirements that can set you apart from others.
In this article, we'll break down all the necessary Chevening Scholarship requirements and provide helpful tips on how to stand out from other applicants.
So sit back, grab a cup of coffee, and let's dive in!
What Is The Chevening Scholarship?
The Chevening Scholarship is a UK government scholarship that enables talented individuals from around the world to study at leading universities in the United Kingdom.
The scholarship is awarded on a competitive basis and is open to applicants from all countries.
What Are The Chevening Scholarship Requirements?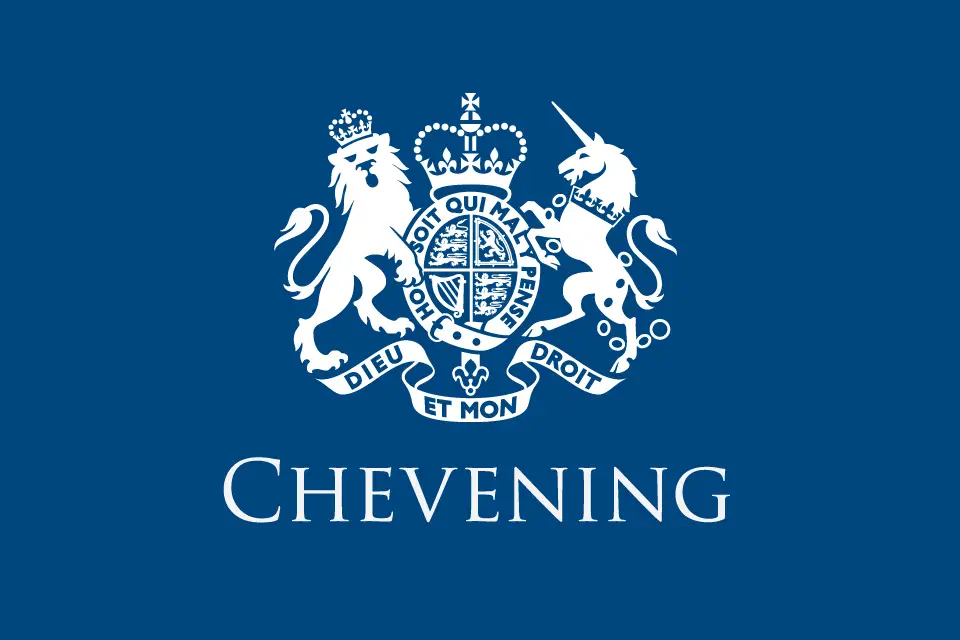 If you're interested in applying for a Chevening Scholarship, you must first check that you meet the eligibility criteria.
To be eligible for a Chevening Scholarship, you must:
Be a citizen of a Chevening-eligible country or territory

Return to your country of citizenship for a minimum of two years after your scholarship ends

Have an undergraduate degree with a minimum of 2:1 honors (or equivalent) in any discipline. If you are applying to study an MBA, Master in Public Administration, Policy Studies, Economics, or International Relations, you will need to have achieved at least a 2:2 honors degree.

Have at least two years of postgraduate work experience (this may include up to 18 months of paid or unpaid internship experience)

Apply to study an eligible master's course at a UK university

Meet the Chevening English language requirement by 31 December 2020 (if required by your chosen institution of study)

Not hold dual British nationality or dual nationality with one of the eligible countries listed above

Not have previously studied in the UK under a government-funded scholarship
How To Apply For The Chevening Scholarship
If you want to apply for the Chevening Scholarship, you will need to meet the following requirements:
You must be a citizen of a Chevening-eligible country

You must be proficient in English

You must have an undergraduate degree

You must have at least two years of work experience

You must meet the Chevening Scholarship criteria for your chosen course and institution
To apply for the scholarship, you will need to fill out an online application form and submit it by the deadline.
You will also need to provide supporting documents, including transcripts, references, and a personal statement.
What Are The Benefits Of Chevening Scholarships
As a Chevening Scholar, you will have access to a number of benefits that will help you make the most of your time in the UK. These include:
A monthly stipend to cover your living costs

Access to a range of exclusive scholarships and bursaries

A dedicated team of Chevening staff and alumni who are on hand to provide support and advice throughout your studies

Opportunities to meet other Chevening Scholars from around the world and build an international network of contacts

Access to exclusive events, including the Chevening Global Alumni Network

A personalized career development plan to help you develop your professional skills and build your career prospects upon returning home.
Overall, Chevening Scholarships provide a fantastic opportunity to gain an international education, learn more about the UK, build professional networks, and experience life in one of the world's most vibrant and beautiful countries.
Conclusion
The Chevening Scholarship is a great opportunity for international students who want to study in the United Kingdom.
With its generous funding and support, it can open up many doors to achieving your educational goals.
To apply, you must meet the scholarship's criteria, which include having an undergraduate degree and demonstrating leadership potential.
If you think you have what it takes to be admitted into this prestigious program, then make sure to research thoroughly and submit your application as soon as possible! Good luck with your application!
Fact Check
We strive for accuracy and fairness.
If you see something that doesn't look right, email us at  [email protected]