Cherri Lee, a Kim Kardashian fan spent £50k on surgery to look like the TV star – and said that now people can't tell that she's Asian and the surgery was worth every penny.
Cherri Lee, grew up idolising the Kardashian family – and fell in love with their glamorous looks and curvaceous bodies.
"Kim has always been an inspiration to me and she's the most beautiful woman in the world in my eyes," Lee revealed.
She described her decision to have her surgeries – which many might question – as the best decision she ever made.
Cherri Lee Surgery: 5 facts about 28 year old woman who spent £50K to look like Kim Kardashian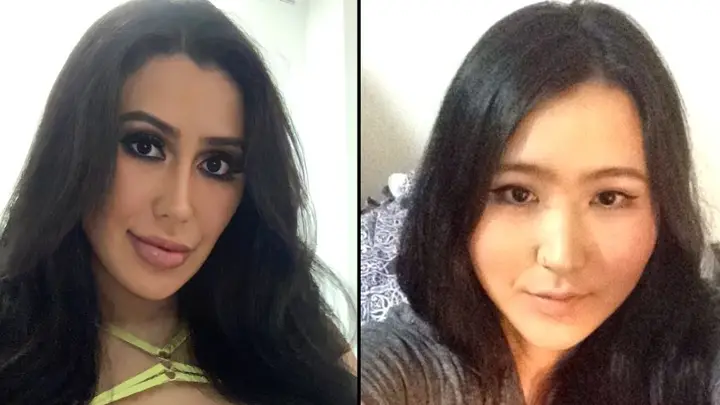 Who is Cherri Lee?
Cherri Lee, is a South Korean and her name is Hanbyeol.
Currently, she is 28 years old.
Profession
Cherri Lee is a part-time English teacher.
Cherri Lee surgery: Number of surgeries
Cherri had her first surgery at the age of just 20 – a procedure on her eyes to give her double eyelids.
She went on to have several other facial and body surgeries to get the perfect Kardashian face and hourglass figure – totalling 15 surgeries in eight years.
Family members don't recognize her
Cherri says that even some members of her own family don't recognise her and people assume she's a tourist."
Others mistake her for Kim K from behind – leaving her feeling better than ever.
Funding of her surgeries
Cherri, who is currently single and living in South Korea, says she has been able to afford the surgeries thanks to help from her parents.
Cherri Lee's breakup with boyfriend
She said: "My ex didn't want me back after the first surgery, but every time I went under the knife I would see positive change, and I quickly got addicted."
"After the breakup, my confidence was at rock-bottom. I always wanted the glamorous Kardashian look with the big bum and hourglass figure.