A snorkeler, identified as Carmen Canovas Cervello, was attacked by a nurse shark while swimming at Vaavu Atoll in a tropical island nation.
Carmen Canovas Cervello, 30, had been diving with a friend when an eight-foot-long nurse shark attacked her, leaving a gruesome 6-inch-wide wound on her back.
The dramatic footage shows the shark circling around the woman before suddenly biting her.
However, Cervello astonishingly decided to jump back into the water for a second dive immediately after cleaning the wound left by the nurse shark.
Carmen Canovas Cervello and her friend, Ibrahim Shafeeg, 37, who captured the footage of the attack, had been swimming with a school of sharks for over 45 minutes before the incident occurred.
In the shocking footage, it appeared one shark decided that they were too close for comfort and showed its dominance by clamping its teeth down on Cervello's shoulder and upper back.
Even though it was only for a brief moment, the determined creature left a sizable mark of around six inches in diameter on the diver's body.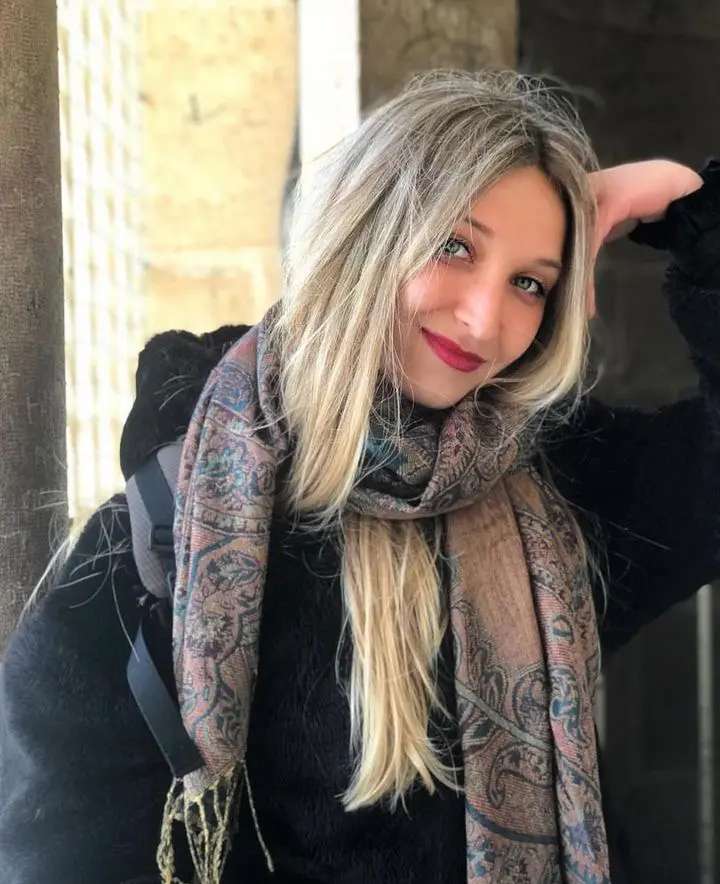 Mr Shafeeg captured the shocking attack unexpectedly as he was filming the sharks around him with his GoPro camera.
Both Mr Shafeeg and Ms Cervello immediately jumped out of the water to check the damage inflicted on her shoulder and back by the bite-happy creature.
Once out of the water near the Dhiggiri resort in Vaavu Atoll, the pair cleaned the wound while examining how severe it was.
Despite the attack, the daredevil duo felt as though the wound was given by the sharks as a warning for getting too close, as they believed the bite as only a minor injury that could have easily been a lot worse.
Amazingly, within seconds, the unfazed pair decided they would dive right back into the shark-infested waters once again to resume their diving experience.
Cervello didn't feel as though she needed to seek any medical help or treatment, so the pair decided to continue snorkelling and diving with the sharks for days, leaving the bite to heal for itself.
Nurse sharks are common in the Vaavu Atoll region of the Maldives, as it is a common place for the sharks to seek food from the different tourist attractions surrounding the area.
Fact Check
We strive for accuracy and fairness.
If you see something that doesn't look right, email us at  [email protected]