Carl Allamby, a former East Cleveland car mechanic who made national news when he graduated from medical school has officially become a licensed doctor at age 51.
Carl started medical school after owning an automotive repair business for twenty-five years.
Here are 5 facts about Carl Allamby, the Cleveland auto mechanic who became a doctor at age 51
Early life and humble beginnings
Allamby's journey to physician started with a dream as a child in East Cleveland, something he never forgot, even when he opened his own auto repair shop.
Allamby's family moved to a small suburb of East Cleveland in the mid '70s, because it was one of few areas where his parents could afford to buy a home.
Decent-paying jobs were difficult to find, so his minister dad started working as a door-to-door salesman, while his mom stayed home to raise the family, which included his five siblings.
"We faced economic hardships throughout my upbringing and were on welfare for what seemed to be my entire childhood," said Allamby.
He recalls many days or weeks that his family went without lights, gas or water.
"And if not for government handouts," he said, "we would have been without food on many occasions."
Allamby added, "I remember having a desire at a young age to become a doctor — but my life circumstances led me to a much different place."
He went on, "From my own experience, it is very difficult to focus on your education when your mind is filled with challenges outside the walls of the school. Food insecurity, safely making it to and from school, affording decent clothing and basic school supplies or just trying to fit in took precedent over studying and getting good grades." 
Education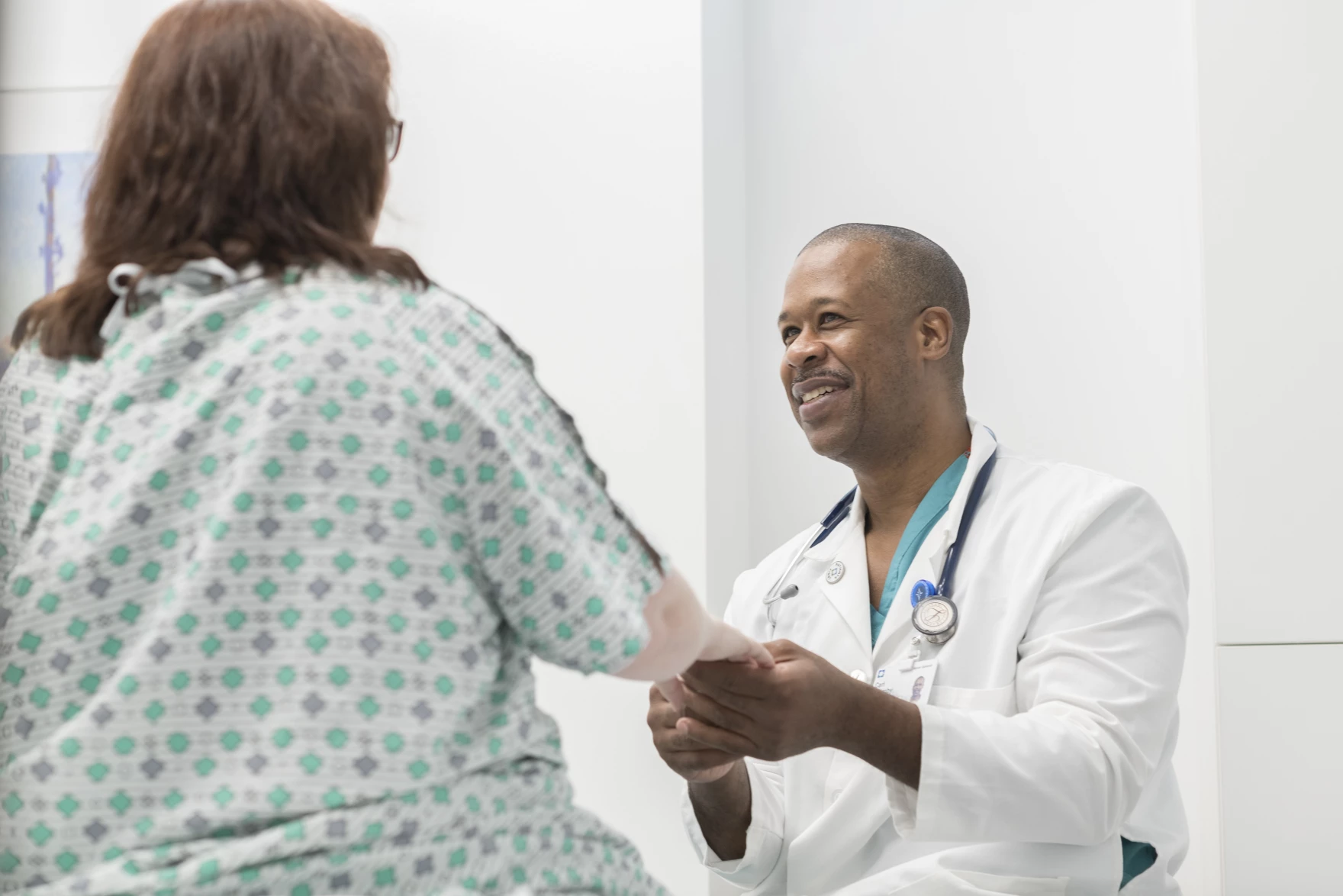 He first enrolled at Ursuline College in Pepper Pike, Ohio, starting in 2006 when he was 34.
Originally he hoped to get a business degree, as Medpage Today noted of Allamby.
But he was required to take an intro biology course as his second-to-last class to complete his degree, as the Association of American Medical Colleges (AAMC) noted.
In 2010, Allamby started to take pre-med classes at Cuyahoga Community College, in Cleveland, Ohio.
Career as Cleveland auto mechanic
During high school, Allamby got a job at a local car parts store and began doing repairs and maintenance on the side.
Then, "after working multiple menial jobs and barely making ends meet, I took a chance on something I was passionate about and started my own business," Allamby said about going into the auto repair business.
He opened his first shop at age 19.
"In a sense, I started Allamby's Auto Service mostly out of desperation and necessity," he said.
From motors to medicine
Allamby was accepted into a program at Cleveland State University to prepare him for medical school.
"Over the course of five years or better, I attended weekend, evening or early morning classes in pre-medicine and other college studies while managing my business, lifestyle and household in order to transition my career," he said.
"My exit from business could not be abrupt," he said. "I had too many people counting on me and too many bills to maintain." 
Allamby credits the support of his family, especially his wife, Kim, a physical therapist, for getting him through it.
Culled from foxnews.com
Fact Check
We strive for accuracy and fairness.
If you see something that doesn't look right, email us at  [email protected]