Canada is one of the best countries to choose for anyone that wants to work outside their own country.
This is because Canada's ecosystem allows you to work, earn, travel, and gain experience while on the job.
Canada is well known for its thriving economy, and it's no wonder why many people are starting to look for opportunities to work there and subsequently get to settle down there.
Before you travel to Canada to begin work, you will need to get a valid Canada work permit, according to thecanadainsider.com.
The Canada work permit allows anyone moving over to Canada to find work legally, carry out various business transactions, earn money, and get paid.
It doesn't matter if you are a student, or a temporary worker, you need a work permit to work anywhere in Canada.
Getting a Canada work permit is the first important step in your journey to begin working in Canada.
However, you must note work permits are usually granted on the basis of the nature of the work you will be doing and how long you intend to work.
With that being settled, the next thing you need to do is to gather all the necessary and important documents that you would need to obtain your Canada work permit.
This document includes your Passport, proof of work experience, family information, etc.
What Documents Do I Need To Apply For Work Permit in Canada?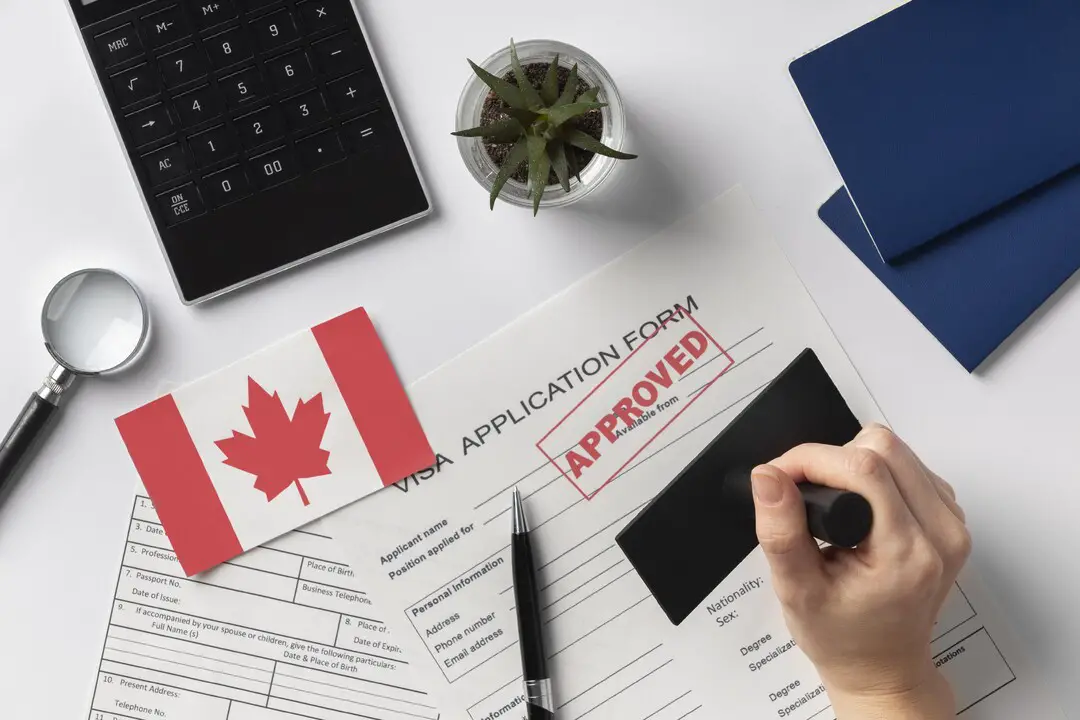 Valid Form of Identification
The first and most important document you will need when applying for your work permit is a valid means of identification, and this is usually your passport in most cases.
Your passport details should be valid and be able to cover the period you intend to be working in Canada.
This is because the validity of your work permit doesn't exceed the validity of a passport. If the details of your passport remain valid, you may use it to apply for a work permit.
From your passport, you will be asked to obtain:
Passport Number

Issue and Date of Expiration

Photo, Name, Date, and Place of Birth
Alongside the details of your passport, you will need two pictures of yourself and an accompanying family member (if any).
Proof Of Education
You will need to provide various proofs of your education history. It may be your first degree, diploma, certificate, transcript, or mark sheets that show milestones you've achieved educationally.
Proof Of Funds
You will also need proof of funds that you have kept aside to support yourself. These funds may include the following but are not limited to:
Bank statements having records for the past three months

Tax returns over the previous two years

Documents attesting to one's ownership of assets, earnings, or investments
Work Experience
If you are moving over to Canada to work, it means you've had a certain amount of work experience you've gathered. You will need to include copies of your appointment letters and resignation letters from both your current and previous jobs, and also:
Bank Statements

Copies of your Pay slips

Letters of recommendation mentioning the duration and extent of your work

Letters from companies outlining the specific duties and responsibilities of your position

Your former employers' names, addresses, and phone numbers
Dependents and Family Information
If you are planning on moving over to Canada with your partner, you will have to provide:
Copies of the marriage license and birth certificates for any dependents traveling with you.

Completed, signed, and dated Family Information Form (IMM 5707)
Proof of Fee Payment
You'll need to provide evidence of fees paid for the work permit application. Pay the processing charge as well as the Open Work Permit Holder or biometric fee.
Proof of Legal Status
If your nation of residency is different from your country of citizenship, you'll need to provide documentation of its legal status.
Job Offer
You'll need a valid job offer if you want to apply for a work permit.
Also, you must provide evidence that you are qualified for the position being offered legally.
For instance, a current trade certificate issued by a Canadian province or territory, educational requirements, or work history listed on a résumé.
Medical and Criminal Reports
You must produce a Police Clearance certificate as proof that you don't have any criminal history.
Also, you will need to present proof that you are in perfect health and are prepared to undergo a medical exam.
Fact Check
We strive for accuracy and fairness.
If you see something that doesn't look right, email us at  [email protected]