Caitlin Jensen, 28, a recent Georgia College graduate, is fighting for her life after a chiropractic adjustment went horribly wrong, leaving her with catastrophic injuries including dissected neck arteries, a stroke, and brain damage.
She had recently graduated from Georgia Southern University, US, in May with a degree in Chemistry and Biology and was ready to live her dream life.
She had been so excited about all the career opportunities and possibilities on her horizon.
But when Caitlin went for what was meant to be a simple chiropractic adjustment on June 16, she never would have expected that she'd sustain catastrophic injuries and would be left fighting for her life.
How Caitlin Jensen, 28, was paralyzed after visiting a Chiropractor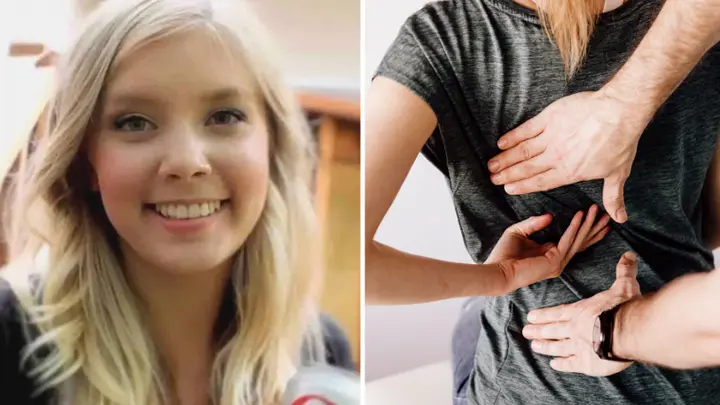 Caitlin Jensen, recently visited a chiropractor for an "adjustment to her neck", according to a GoFundMe page set up to offset medical expenses.
Jensen became ill after the adjustment, and was hospitalized, where tests determined that four of her neck's arteries had been dissected.
"This damage led to cardiac arrest and a stroke, as well as a loss of pulse for over 10 minutes after which she was revived," the fundraising page reads. "Once the doctors were able to stabilize Caitlin, she was rushed to surgery. Doctors were able to repair some tears and placed a stent in one artery."
Caitlin's mother Darlene Jensen told WSB-TV that doctors believe the young woman's stroke occurred "as a direct result of the neck manipulation."
"The surgeon … that saved her life, and every other doctor that has looked at her, have all agreed that this happened as a direct result of the neck manipulation," Darelene told the outlet, in a story published Monday. "The chiropractor called 911 and then called me and told me that she was 'having a reaction to the treatment.'"
The outlet added that Caitlin's family has retained legal counsel on her behalf, and that the cause of her injury has not yet officially been determined.