The Confederation of African Football, CAF is still hopeful of completing the  2019/2020 club competitions like the Champions League and Confederations Cup.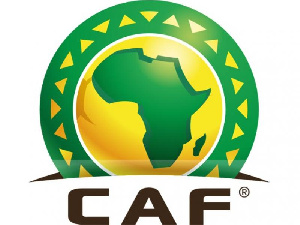 With both competitions at the semi final stages, the Confederation believes the 2019/2020 club competitions could be completed at the earliest possible time.
Despite the global pandemic of COVID 19 that has killed thousands of people worldwide and put a stop on all social gatherings and sporting activities, the Confederation of African Football is still hopeful of completing the season.
Speaking in an interview, the secretary General of CAF spoke of the commitment to complete the season and avoid canceling the season.
"We have to say we are fortunate that we are about to finish the two competitions as only the semi-finals and finals remain," the Secretary-General said.
"Certainly today, we hope that this crisis will be over by the summer, and the matches will be scheduled as soon as possible, perhaps in mid-June, July or August, but for us there is no plan to cancel."
In March, CAF announced that all club competitions and National team qualifiers had been suspended after the spread of COVID 19 on the continent. With the pandemic still claiming lives, the confederation has moved swiftly to ensure that there are plans in place, moving forward.