Bullet, has said he is pained when people allege that he sleeps with his female artistes.
According to him, juggling up business with pleasure is not something he agrees to although he once engaged in that.
Bullet noted that when he was an artiste, he was sexually involved with his manager who was a female and it brought "problems" which is why he vowed not to sleep with or date his artistes.
Speaking to Nana Ama Mcbrown on United Showbiz June 6, he was asked if he ever had a thing with Wendy Shay and how he feels when people speculate that he is sleeping with his artistes, he replied, "When I hear that, I am pained. We cannot date."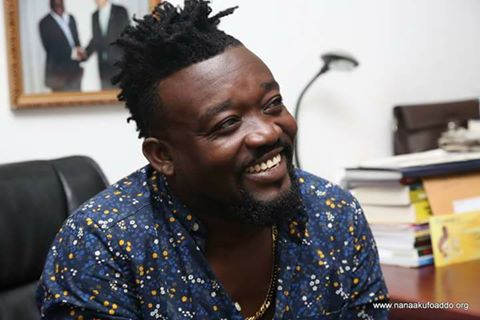 "Personally, if you mix up business with pleasure, I don't like because I was in the same situation and it was the other way round. When I was an artiste, I had a girl who was managing me. When we were on the field, I go all out fighting her and all sort of things and when we get to the bedroom and I demand sex, she referred me to how I behaved towards her in the day. It was bringing problems.
"So, before I founded the record label, I vowed to never ever date whoever I work with. We all have our principles to guide us. That's mine"
He, however, noted that he sees nothing wrong with managers dating their artistes except the manager makes it a condition to have sex before helping them.
The talent manager who has managed at least three artistes including Ebony Reigns, Wendy Shay and Fantana, also stated that he is concerned about how the women fare in the industry and he manages them in order to help them top charts as the men do.