Known mainly for his comedy skits on social media and his catchphrase, "Oya hit me,Any question of the day & E Shock You" Broda Shaggi real name Samuel Animashaun Perry is a Nigerian actor, comedian, musician, and songwriter.
Artistically inclined, Broda Shaggi possesses a strong passion for the arts in general, which allows him to fit into any art form in the entertainment business.
In spite of his poor background, Broda Shaggi managed to attain higher levels of success.
He enjoyed creating artwork, but it wasn't financially rewarding.
As such, he delved into comedy, acting, and music, which are more lucrative artistic endeavors.
Though hunger may have fuelled his desire to become a comedian, he has always been one.
Hence, he is suited to all forms of entertainment.
Furthermore, the character Broda Shaggi was created for the sheer pleasure of making people laugh.
The following is a brief description of his profile and a few things you might like to learn about him:
| | |
| --- | --- |
| Full name | Animashaun Samuel Perry |
| Date of birth | 6 July 1993 |
| Country of Origin | Federal Republic of Nigeria |
| Source of Wealth | Endorsements, YouTuber |
| Net worth | $200, 000 |
Date of Birth
Broda Shaggi was born in Ikenne, Ogun State, Nigeria, on 6th July 1993.
Age
Currently, he is 28 years old.
Early Life
 

View this post on Instagram

 

He was born into a family of four, all boys, and he is the first.
While his father was alive, he started his primary education in Ogin State before his father's death.
Sadly, after his father passed away, he could not continue his studies there, so he enrolled in a school that was more affordable.
During an interview with Punch, the comedian revealed his mother didn't remarry after his father died.
As a result, he moved to Lagos State, where he grew up.
Shaggi's father was a teacher at Mayflower Junior School in Ikene, Ogun State, where he taught theatre, dance, and music.
Shaggy's interest in acting was largely driven by his father.
Education
Shaggi attended Mayflower Junior School in Ikenne, Ogun State, for his primary school education.
Due to his father's death, he was transferred to Heritage Primary School, Ikenne, Ogun State.
He completed his secondary education at Birrel Avenue Senior High School.
Having completed his senior high school education in 2012, he obtained his bachelor's degree in Creative Arts from UNILAG, before participating in the National Youth Service for one year in 2018.
Career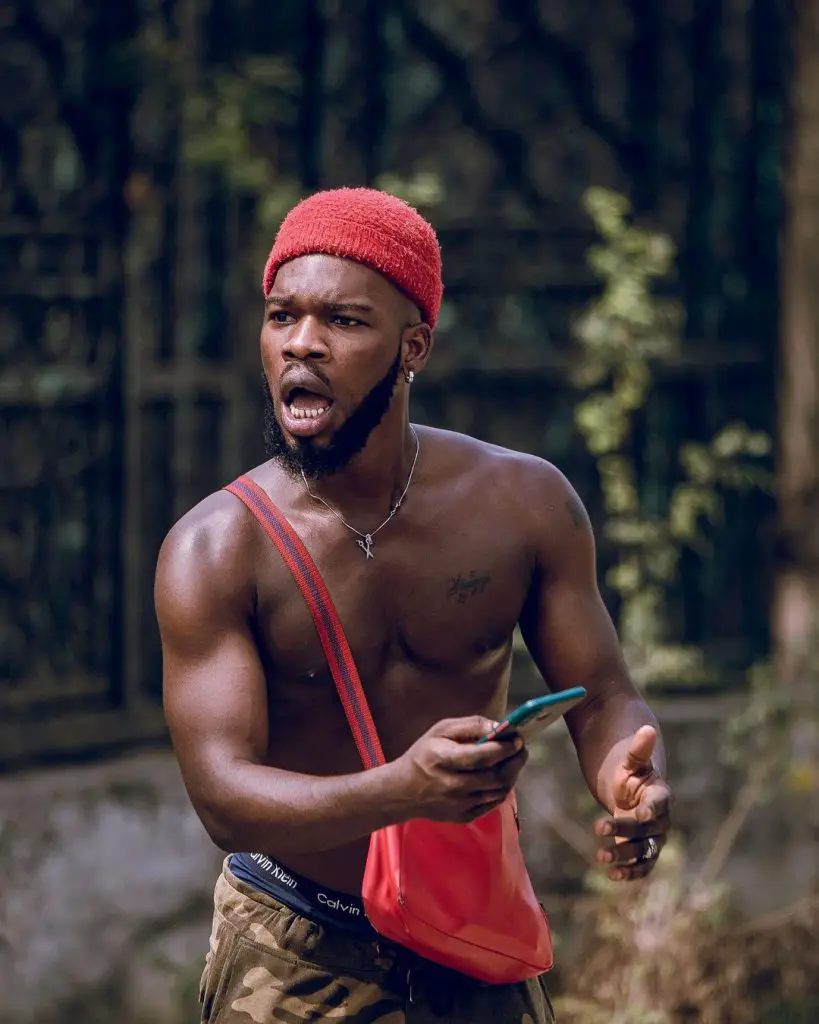 He began doing comedy while he was a student, but it was not recorded.
During an interview, he admitted that he started with the usual gentleman comedy, but that didn't lead to any success.
Therefore, he opted to explore the Agbero style, which gave him the fame he has today.
Shaggi began his career in comedy as a stage actor at the university.
He then moved to Akani Ibadan, Lecturer Dele, before the character of Broda Shaggi.
He was not able to gain the kind of fame he desired from the other characters, but Broda Shaggi made him famous.
The name "Broda Shaggi" comes from an incident that took place in a mechanic shop in December 2017.
The name of the character was chosen to suit the kind of person he met at a mechanic's shop while repairing his car, the star revealed in an interview.
Acting was something he started doing long before his Instagram comedy skits.
He appeared in several Nollywood movies before becoming a household name with the Broda Shaggi comedy.
His notable films include Unfinished Business, Dear Mummy B, Ghetto Bred produced by Eniola Badmus in 2018, Namaste Wahala (2020), Aiyetoro Town (2019), Dwindle (2021), and Day of Destiny (2021).
Fact Check
We strive for accuracy and fairness.
If you see something that doesn't look right, email us at  [email protected]