This article will discuss Brittany Brees, wife of American Football legend, Drew Brees.
She has been a supportive wife of her husband and is not new to the NFL world.
Let's get to know her.
Who is Brittany Brees?
Brittany Middleton Dudchenko, popular to the world as Brittany Brees is the wife of American football legend Drew Brees, formerly with New Orleans Saints.
She was born in Syracuse, Indiana to Peter Dudchenko and Kathleen Dudchenko.
She attended Wawase High School where she obtained her diploma in 1994. She moved to Purdue University afterwards and read Industrial Management.
She has always been regarded as a brilliant child by her parents and everyone who knows her.
How old is Brittany Brees?
Brittany Brees was born on September 18th, 1976. That makes her forty-five years as at the time of writing this article.
Who is Brittany Brees husband?
 

View this post on Instagram

 

Drew Brees is the husband of Brittany Dudchenko. They married in February 2003.
 He is a legendary American footballer who played most of his football career for New Orleans Saints.
He set many records and won many individual awards for New Orleans Saints.
He also played a major part in the many wins of the football club.
Drew starting playing football in High School, where he was excellent at other sports disciplines such as baseball and basketball.
He took football more seriously when he went to Purdue University, where he met his wife Brittany. He won many accolades with his college team and led them to victory on many ocassions.
He started his professional career in 2001 and retired in 2021, but made sure he cemented his name among the greats to play the game.
Other facts about Drew Brees' wife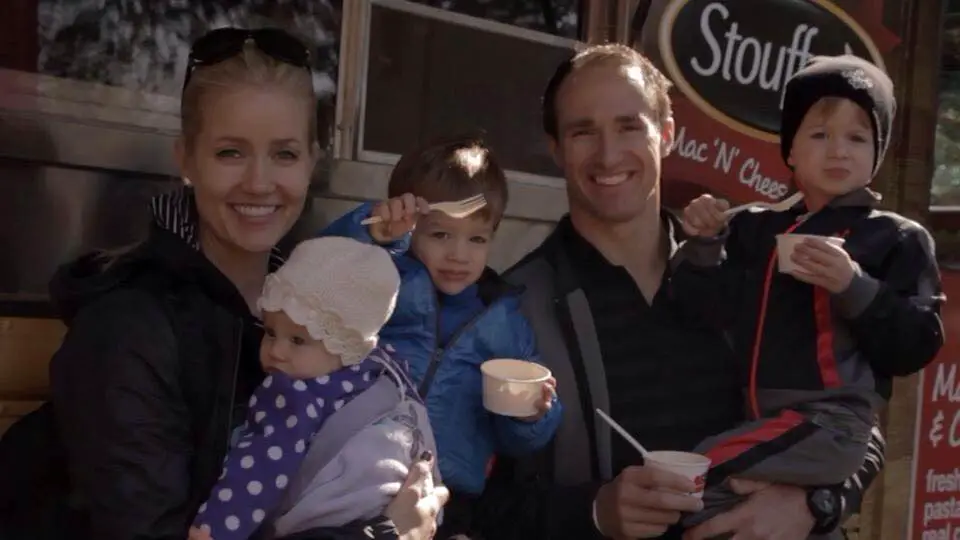 Brittany has been an active part of the Brees Dream Foundation, a charity co-owned by herself and her husband.
They focus on providing assistance to cancer patient. They also tackle issues relating to needy people in the field of education, health care, etc. 
She also partakes in other charitable works and is a well-known philanthropist.
Brittany is the mother of four; 3 sons and a daughter.
She has been described by her husband as a supportive wife and mother.
Her husband attributes his success in professional football career to her.