Who Is Brandon Elliot
Brandon Elliot is an African-American man from New York, United States, who has been arrested in the brutal attack on a 65-year-old Asian woman Sunday in Hell's Kitchen.
He was tracked down by the NYPD on Wednesday,31st March 2021, outside a homeless shelter, where he was living.
Crime Records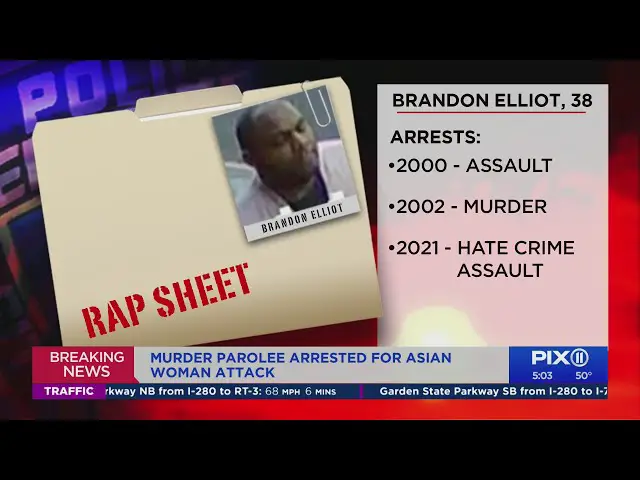 In July 2000, he was arrested after allegedly robbing his mother by yanking jewelry from her neck and choking her.
In April 2002, he was arrested after allegedly using a kitchen knife to stab his mother three times in the chest in their home in the Bronx in front of his younger sister.
His mother was 42 years old when she died days after he stabbed her.
For his mother's stabbing death, he was convicted of murder and sentenced to 15 years to life in prison.
In November 2019, he was released on parole.
Amid the new coronavirus (COVID-19) pandemic in early 2021, he lived in a hotel on West 40th Street in New York City, which serves as a homeless shelter.
At around 11:40 a.m. on March 29, 2021, he was caught on camera brutally attacking Filipino-American woman Vilma Kari, then 65, in front of the luxury apartment Brodsky Organization in the Hell's Kitchen neighborhood of Manhattan, New York City.
He was 38 years old when he was arrested on March 30, 2021.