Bridget Malcolm, a 30 year old Victoria's Secret model from Western Australia has revealed a music teacher identified as Bobby Gallo asked her for pictures and sent her inappropriate messages.
Bridget Malcolm spoke out after Bobby Gallo, the former head of music at the all-girls school she attended, was banned from teaching for his behaviour.
Mr Gallo, 53, had his teaching licence suspended for three years last month by the Teacher Registration Board of Western Australia due to 'serious misconduct' against a student.
How Bobby Gallo, an Australian high school music teacher sent 'inappropriate' messages to Bridget Malcolm when she was a teen
In an emotional video shared to Instagram on Saturday, the model revealed she was the schoolgirl Mr Gallo's 'misconduct' had been directed at.
"I am that student," she said in a video which has already garnered over 12,000 likes.
"I've gone back and forth on whether or not to waive my right to anonymity because I was a minor when it all happened.
"I'm still in shock, I'm still processing and I've definitely had a lot of feelings today.
"I just want to say to my fellow survivors out there you're not alone, you're stronger than you possibly know and your future is waiting for you."

Malcolm was a Victoria's Secret model between 2015 and 2016 but last year spoke out about the pressure she felt over her weight which she said left her "malnourished".
A court document reveals Teachers Registration Board of Western Australia received an email from her in March 2021, the Brisbane Times reports.
She detailed the grooming behaviour from the 53-year-old teacher during his time at the Methodist Ladies' College in Perth, Western Australia.
Between 2007 and 2008 he sent personal emails, phone calls and texts to Malcolm but she was unable to escape him after she graduated.
When she left he then made "personalised and inappropriate comments" and "made requests for photographs of the student".
Gallo also asked to see her when she returned to Perth after a holiday.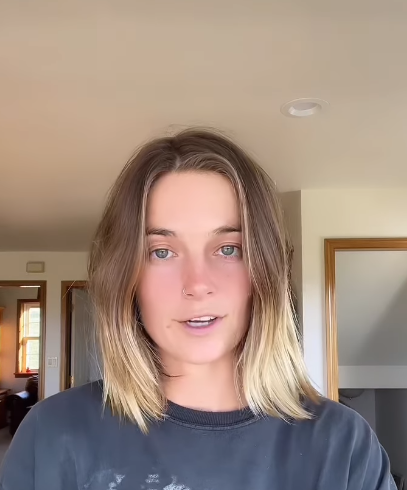 He sent a picture of himself and said: "Thought you may like a photo to remember me by. Hope you like it!! I do."
The next day he told her he had sent the picture first as she still hadn't sent one of herself.
The Teachers Board found Gallo unfit to be registered as a teacher and he's been banned teaching for three years.
Fact Check
We strive for accuracy and fairness.
If you see something that doesn't look right, email us at  [email protected]