A 6-year-old boy identified as Blu Rolland has been found dead under the floorboards of his home died after being drowned in the toilet.
Blu Rolland decomposing body was found hidden under the floorboards of a home in rural Arkansas had been dead for three months after his mother's boyfriend drowned him in a toilet bowl, court documents say.
Here is what we know about the disturbing discovery, Blu Rolland, buried under floorboards
According to a newly filed court document, officers investigating Blu Rolland's death had uncovered a disturbing discovery.
The child's body was found last Friday, his sixth birthday, by police.
A court affidavit filed Tuesday in Lee County Circuit Court states that Ashley Rolland, 28, admitted to cops that her boyfriend Nathan Bridges killed Blu.
The mother – who is seen with a black eye in her Saturday booking photo – told officers that Bridges, in a fit of rage, held her son's head in a toilet bowl as 'punishment' for biting the man's finger.
Ashley Rolland told police that Bridges also caused her surviving 6-year-old daughter's injuries — later identified by medical personnel as severe burns — by holding her under hot water "as punishment for her behavior issues," the affidavit alleges.
Bridges declined to be interviewed, the affidavit says.
Charges against Rolland and Bridges
Police arrested Rolland and Bridges on Saturday, the day after they discovered the boy's body buried under the hallway of his home in Moro, about 85 miles east of Little Rock, around 10:45 p.m., police said.
Rolland and Bridges are accused of capital murder, abuse of a corpse, tampering with physical evidence, endangering the welfare of a minor and battery. Rolland also faces two additional felony charges of permitting child abuse.
Rolland is being held at the St. Francis County Detention Center.
Her mug shot shows her with a black eye. A jail representative could not immediately be reached for comment.
Bridges is being held at the Lee County Sheriff's Department, the affidavit says. He has been ordered to have no contact with Rolland's surviving child, according to the document filed Monday.
Details about Blu Rolland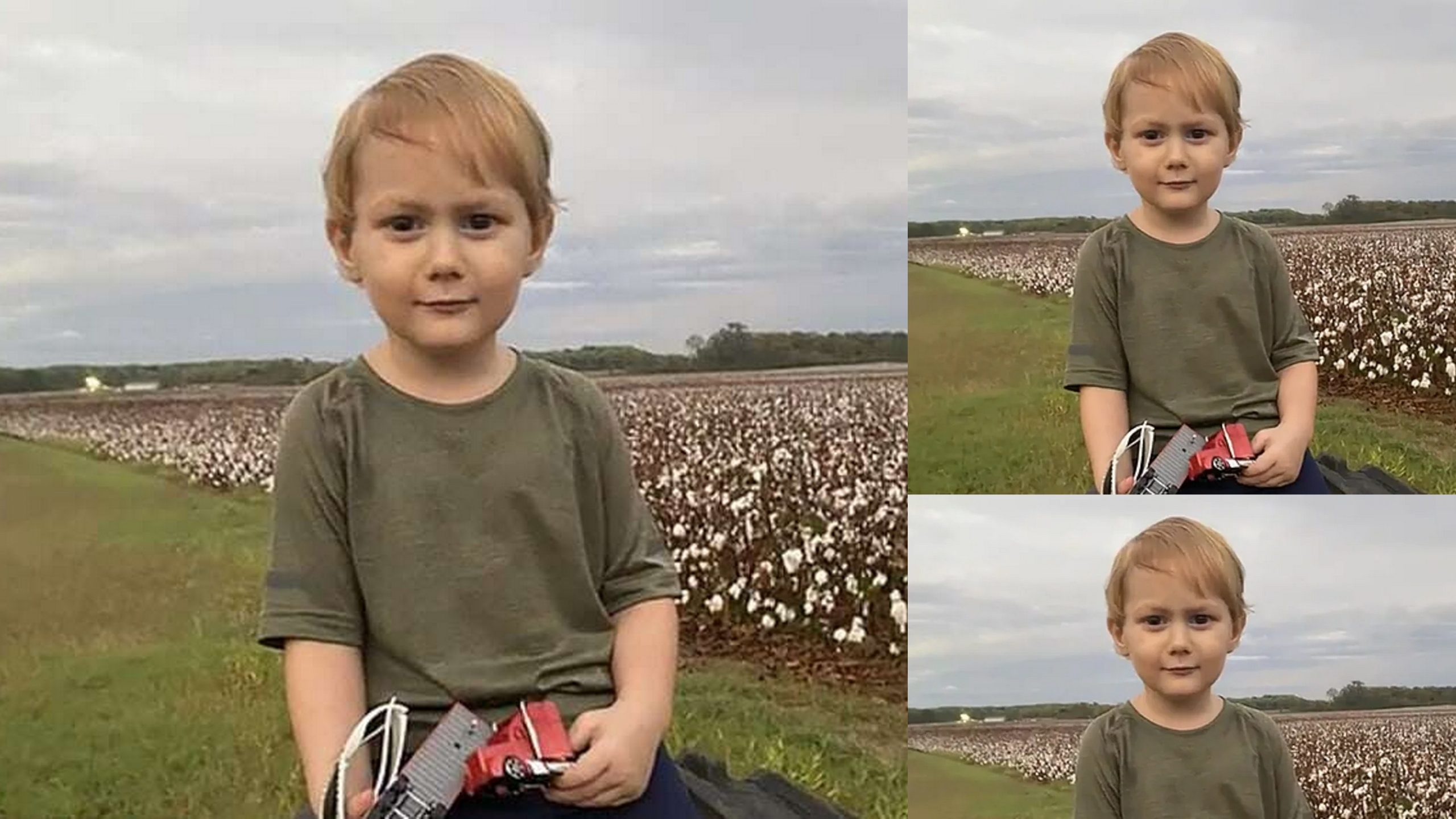 The boy's age was not immediately clear: Arkansas State Police said he was six years old, but court documents say he was born December 16, 2017 – meaning he was found on his fifth birthday.
The boy's grandma, Karen Rolland, said the boy would have turned six last week.