Billie Eilish Pirate Baird O'Connell is an American singer-songwriter.
She first gained public attention in 2015 with her debut single "Ocean Eyes", which was subsequently released by Darkroom, an imprint of Interscope Records.
At the age of only 20, Billie Eilish already has seven GRAMMYs to her name, with a further seven nominations for next year's awards.
Clearly busy dominating the music industry, does she even have time to date? Yes, as it turns out, she does.
Who is Billie Eilish dating?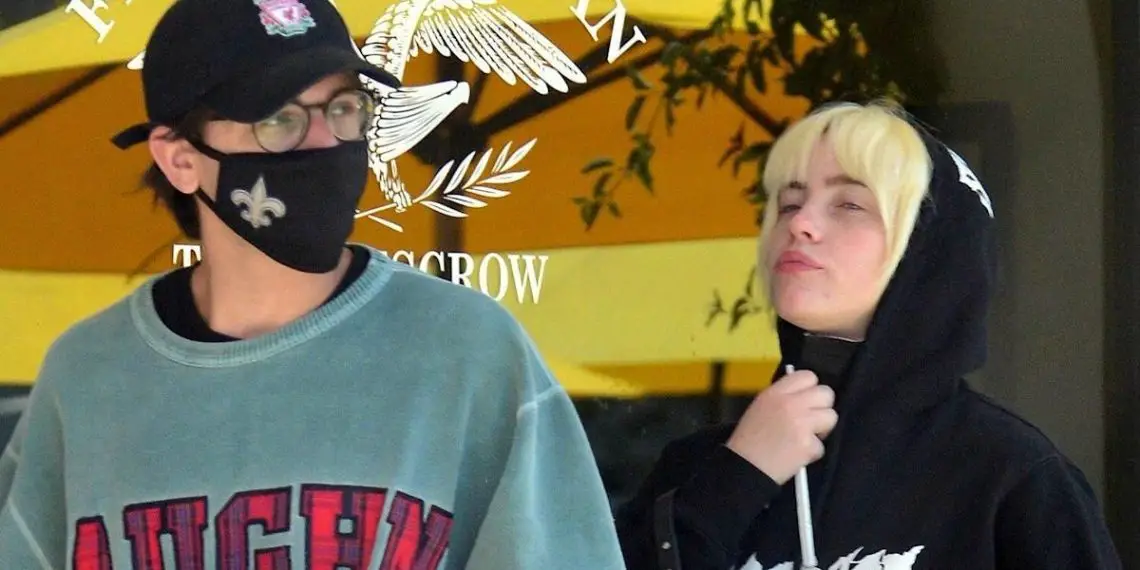 According to multiple reports, Billie is currently dating Matthew Tyler Vorce.
And while both the Bad Guy singer and her rumoured beau like to keep things private, there are a few details in the public domain about Billie's new love interest… including a few controversial details.
How old is Matthew Tyler Vorce?
Matthew is 10 years Billie's senior at 29 years old – an age difference that has sparked quite a bit of backlash online.
What does Matthew do?
According to his Instagram, @corduroygraham, Matthew is an "Actor. Writer. Degenerate. Los Angeles".
After taking a look at his IMDB page, we have found that the actor currently has nine credits to his name. His debut was the horror film Little Monsters in 2012.
Since then, he has appeared in the shorts, Itsy Bitsy Spiders (2013) and I Wasn't Me (2015), as well as TV movie Mother, May I Sleep With Danger (2016), Dark Hours: Typee (2016), and TV series', Return Home (2019), Light House (2020) and TV mini series Searching for Putty Man (2021). Currently, Matthew is in pre-production for his latest project, The Curse of Frank Sinatra.
How long have Matthew and Billie been a thing?
No one really knows for sure, but Page Six spotted Billie and Matthew cuddling and grabbing coffee in April this year in Santa Barbara, California.
Billie also hinted at a relationship during her Apple TV+ documentary Billie Eilish: The World's a Little Blurry when she received a FaceTime call from her "first love" after winning five Grammys in 2020.
Though, it has not been confirmed that the call was to Matthew.
What's more, in September, after an electric performance at the Governors Ball, Billie was spotted holding hands with Matthew at JFK Airport in New York City, according to the Daily Mail.
Is Matthew Billie's first boyfriend?
Nope. The Ocean Eyes singer was previously in a relationship with rapper Brandon Quention Adams.
During her Apple TV+ documentary, the 19-year-old confessed that the couple didn't work out because she "didn't want the same things as he wanted".
"I don't think you should be in a relationship super excited about things that the other person couldn't care less about. I don't think that's fair to you. I didn't think that was fair to him," the musician explained.
She added, "And there was just a lack of effort, I think. I literally was just like, 'Dude, you don't even have enough love to love yourself. You can't love me, dude. And you don't. You think you do'.".