Bill Goldberg is an American wrestler, actor and a retired footballer.
Goldberg as he is popularly known in the World Wrestling Entertainment (WWE) is a fierce contender to go against.
He is ruthless in the ring and has faced equally strong opponents like Brock Lesnar, The Undertaker, John Cena, etc and has come out victorious.
This article takes a look at Bill Goldberg and his life outside the ring. Let's delve right into it.
Who is Bill Goldberg?
 

View this post on Instagram

 

William Scott Goldberg, popularly known as Bill Goldberg is a professional American wrestler, actor and a retired footballer.
He was born on December 27th 1966 in Tulsa, Oklahoma.
His parents are Jed Goldberg and Ethel Goldberg. His father died in 2006 whiles his mother is a violinist.
He has one brother called Michael.
Goldberg attended Tulsa Edison High School and proceeded to the University of Georgia where he accepted a scholarship to play for Bulldogs football team where he featured as defensive tackle. 
Goldberg started professional wrestling in 1996 upon the advice of Lex Luger and Sting.
He initially didn't want to do professional wrestling but considered the idea in the long run when he noticed his sinking football career.
Since featuring in the WWE, he has faced tough opponents like The Undertaker, John Cena, Brock Lesnar, etc.
He has also won a number of titles such as the Universal Champion and others in the WWE.
He retired in 2004. 
After his retirement, he shot a number of films such as Ready To Rumble, American Satan. The Longest Yard, The Child and Me and a host of many other films.
He returned to wrestling in 2016 as a part-time wrestler and a hall of famer of the WWE.
Marriage life of Bill Goldberg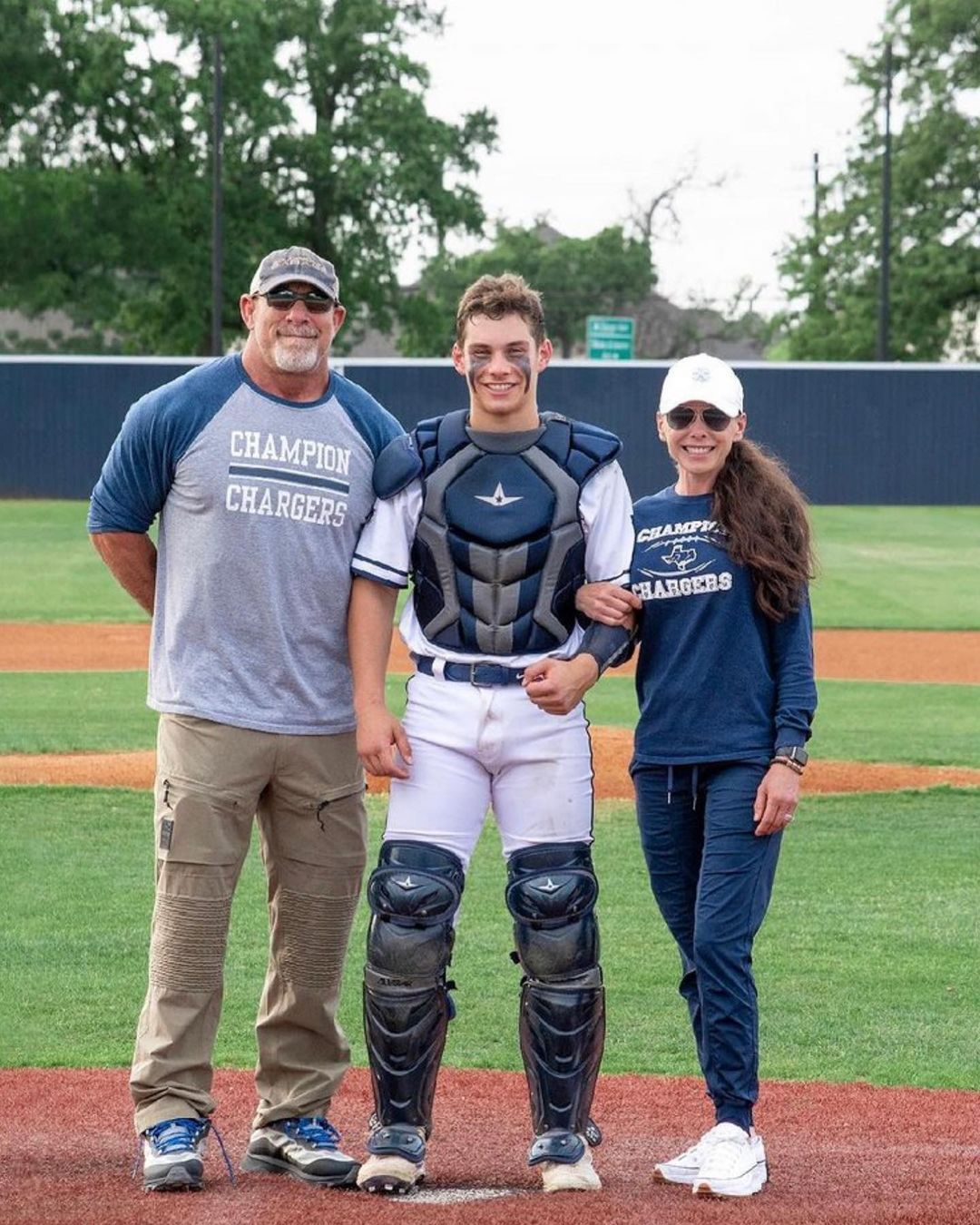 Bill Goldberg married his wife Wanda Ferraton in April 2005.
The couple has a quite marriage life free from scandals and the media.
Who the wife of Bill Goldberg?
Wanda Ferraton is the wife of Bill Goldberg.
She is an actress and a stunt double.
They met on the set of Santa's Slay.
She has appeared in over 12 movies as a stunt double and acted in only 1. She keeps a very low profile life and as such, not much is known about her.
She lived together with her husband Bill Goldberg in California before they moved to Texas in 2019.
Who is the son of Bill Goldberg?
Goldberg has a son named Gage Goldberg.
He was born to him in 2005 after he married his wife Wanda.
He has described his son as the best thing to happen to him and has said he is the reason why he made a return to WWE.
Fact Check
We strive for accuracy and fairness.
If you see something that doesn't look right, email us at  [email protected]