On Monday,15th May 2023, a tragic mass shooting occurred in Farmington, leaving three innocent lives lost.
Farmington police recently provided an update on the suspect involved in this horrific incident.
The shooter has been identified as Beau Wilson, an 18-year-old individual who went on a shooting spree before being shot and killed by the responding officers.
Police say Beau Wilson, roamed up and down the street — a busy thoroughfare lined with churches and homes abutting a quiet middle class neighborhood — shooting indiscriminately into houses and cars.
Wilson was a student at Farmington High School, Deputy Chief Kyle Dowdy said at a news conference Tuesday.
Police are still investigating how the suspect got the guns, Dowdy said, adding that they do know one weapon was purchased legally in November 2022.
Officials previously said the shooter had three guns during the shooting, including an AR-style rifle.
Dowdy said the shooting appears to be "completely random" with no clear targets or motives that have been identified so far.
The deputy stressed the investigation is ongoing.
3 civilians dead and 2 officers wounded in New Mexico shooting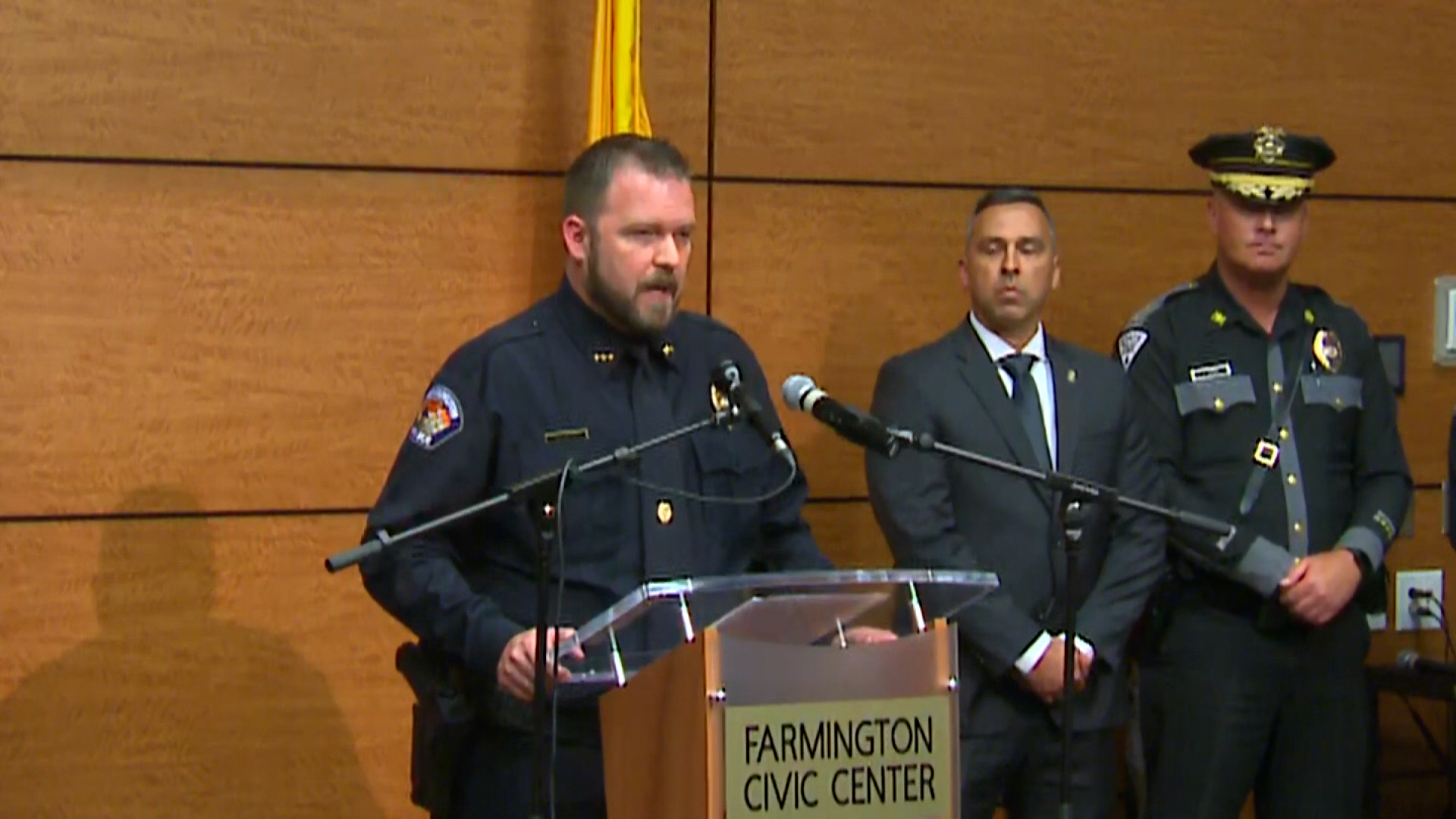 Three people were killed and six others were hurt in a shooting in Farmington, New Mexico, on Monday, according to police.
Officers were involved in a shooting with a suspect, who was killed on scene, the Farmington Police Department said on Facebook.
The shooter and victims in New Mexico have not been publicly identified.
Police are expected to hold a news conference Tuesday afternoon.
Two officers were shot. One New Mexico State Police officer drove himself to a medical facility and was still hospitalized as of Monday night, the chief said.
Another Farmington officer was wounded and released from a hospital.
Suspect shot indiscriminately at 3 vehicles and at least 6 houses
The suspect in Monday's mass shooting roamed a Farmington, New Mexico, neighborhood and fired "indiscriminately" at vehicles and at least six houses, Deputy Police Chief Kyle Dowdy said Tuesday during a news conference.
No motive has been identified, he said.
Fact Check
We strive for accuracy and fairness.
If you see something that doesn't look right, email us at  [email protected]