Nini, housemate of the ongoing Big Brother Naija season, left the house at around midnight without the knowledge of any housemate.
She exited the house as part of a secret task given to her by Biggie.
On Tuesday, Biggie asked Nini during her diary session to leave the BBNaija house for 24 hours.
He told her to use a secret emergency exit in the game room upstairs to leave. She was also instructed to keep the secret and not tell anyone about the task, including her love interest, Saga.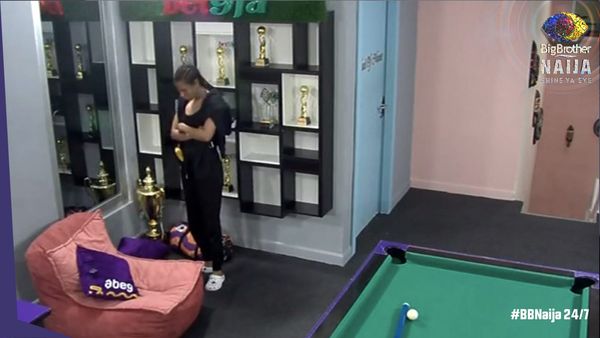 Well, after leaving, Saga, her love-interest in the house observed her absence and raised an alarm.
He led a search for her as other housemates joined in. Saga even went as far as knocking on the door of the Executive Lounge to know if she was resting there.
She's however, now in a new white room with food, other essential items and a TV to watch the activities of other housemates.