AY Poyoo has donated to the Ashan Children's home in Kumasi, the Ashanti Region of Ghana.
The musician who's had a smooth ride since bursting unto the music scene revealed the donation was part of efforts to support the least privileged in society and was ready to support anytime possible.
According to him, this the first revenue ever he has gotten from YouTube, and he shared part it with them. He did not give it to them in cash. Rather, he used the money to buy some provisions and regular household products for the Children's Home.
AY Poyoo Donates his first Revenue from YouTube to the Children's Home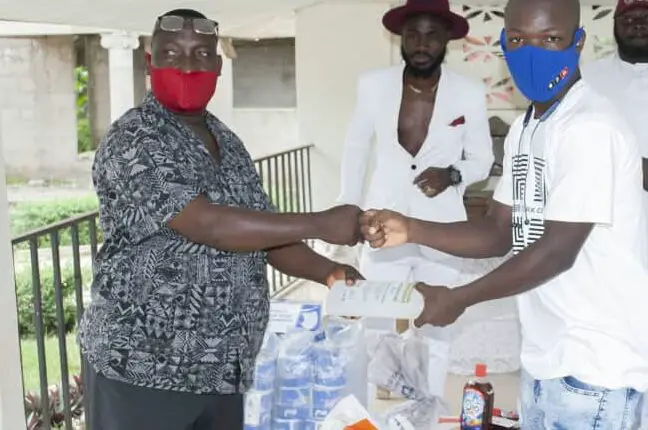 AY Poyoo also mentioned that he did this because he just wanted to celebrate his success with the people of the Children's Home, and he has also been in their position before so he knows how much they need it.
The bottom line is, he did it out of love, this is his first donation to the Children's Home, and it won't be the last.
His caption above the video read: "I decided to share part of my first youtube revenue with the children's home and it won't be the last. Thanks to everyone supporting and washing out."
Watch Video Below : AY Poyoo Donates his first Revenue from YouTube to the Children's Home