The 15-year-old boy who police say carried out the rampage in Raleigh, North Carolina, that left five dead and two others injured was identified as the younger brother of one of the casualties, according to a report.
Austin Thompson was behind the deadly shooting spree in east Raleigh that began around 5 p.m. Thursday, local station WRAL reported, citing anonymous sources.
The 15-year-old's brother, James Roger Thompson, a junior at Knightdale High School, was identified earlier as the youngest of the five deceased victims.
The suspect was detained by the police after 9:30 p.m.
Who were the victims?
The victims were of different races and ranged in age from 16 to their late 50s.
They were: an off-duty Raleigh police officer, Gabriel Torres, 29, who was on his way to work when he was shot, and James Roger Thompson, 16, a junior at Knightdale High School; Mary Marshall, 34; Nicole Conners, 52, and Susan Karnatz, 49.
K-9 Officer Casey Clark was wounded during the incident but has since been treated and released from the hospital.
Another surviving victim identified as Marcille Gardner, 59, remained in critical condition.
What was the motive behind the shooting?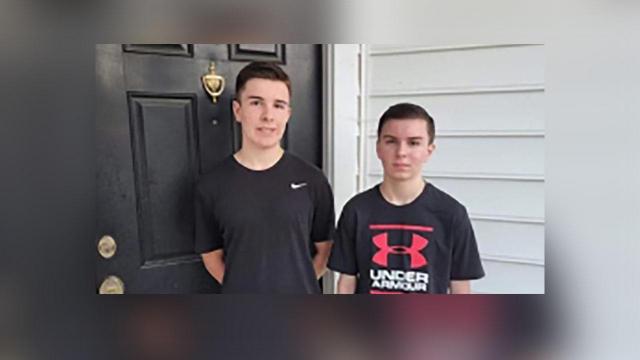 It remains unclear why Austin carried out the murders, and whether he was injured trying to kill himself or if it was the result of a gunfight with the police.
Witnesses say he 'looked like a baby' and was carrying a 'long rifle' in the shootings.
His family have not yet spoken out. His killing spree prompted President Biden to renew his calls for a ban on assault weapons.
'Enough. We've grieved and prayed with too many families who have had to bear the terrible burden of these mass shootings.
'We must pass an assault weapons ban. The American people support this commonsense action to get weapons of war off our streets,' he said.
Fact Check
We strive for accuracy and fairness.
If you see something that doesn't look right, email us at  [email protected]