Girlfriends of sports celebrities automatically become subjects of discussions.
It's mostly difficult to disassociate one's self from a fiancée who is always in the limelight as far as news is concerned.
This article seeks to throw light on Aubrey Deitch, girlfriend of Georgia outside linebacker Nolan Smith.
Who is Aubrey Deitch?
Aubrey Deitch is a 24-year-old American health worker who is currently dating Nolan Smith, an American football outside linebacker for the Philadelphia Eagles of the National Football League.
Deitch and Smith have been in a relationship for over four years and both graduated from the University of Georgia.
As reported by Earn The Necklace, the healthcare worker was born on July 10, 1999 and is originally from Ashland, Kentucky.
She later moved to St. Augustine, Florida, and currently resides in Athens, Georgia.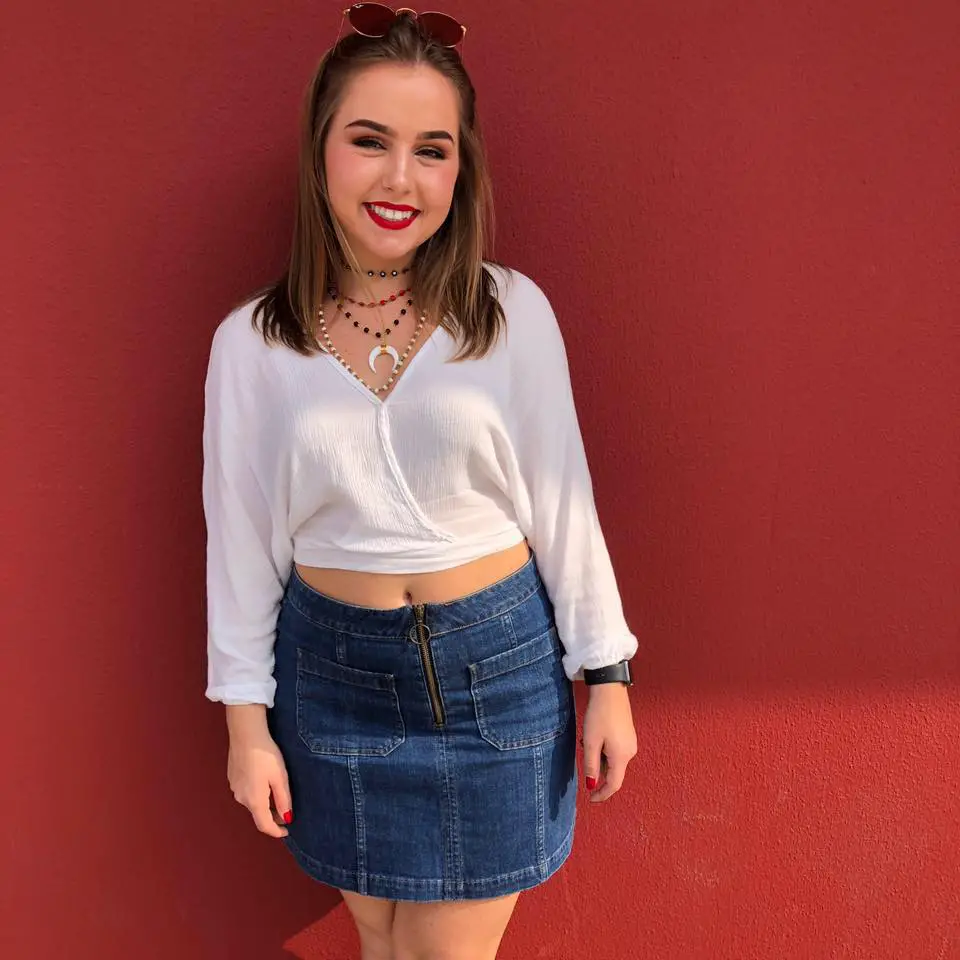 Her mother's name is Bambi White Deitch, and she has a sister named Bailey Deitch.
In 2017, Deitch began her studies at the University of Georgia, where she earned a bachelor's degree in biology in 2021.
According to her LinkedIn profile, she has been working as a part-time patient care technician at Piedmont Athens Regional Medical Center since June 2021.
Prior to her work at the medical center, Deitch worked at Showtime USA, a singing and dancing studio for children and teenagers located in St. Augustine.
Deitch is active across multiple social media platforms.
She has over 3.4K followers on her private Instagram page, @aubsdawg, and more than 550 Facebook friends.
Who is Nolan Smith?
 

View this post on Instagram

 

Nolan Sental Smith is an American football outside linebacker for the Philadelphia Eagles of the National Football League.
Nolan Smith was taken by the Philadelphia Eagles in the first round of the 2023 NFL Draft with the No. 30 pick.
Smith is from Savannah, Ga., and measured in at 6-foot-2 and 238 pounds at this year's NFL combine. He was a multi-year starter and team captain for the Georgia Bulldogs.
As a senior, Smith had 18 tackles, 7 tackles for loss and 3.0 sacks. Smith was limited to just eight games due to a torn pectoral muscle he suffered in the team's win over Florida.
Smith is expected to be fully healed from the injury.
Even though he was sidelined during his senior season, Smith still had a huge impact on his team. Georgia teammates raved about his leadership abilities and how he remained engaged with the team.