Anton Walkes made a name for himself as a member of the North Carolina-based Charlotte Football Club.
He tragically passed away in January 2023 at the age of 25.
Walkes came through the youth ranks of Premier League club Tottenham Hotspur, before going on to play for Portsmouth and Atlanta United.
Walkes moved to the United States to join Atlanta on loan in 2017, the team's first MLS season, and then joined the club permanently in 2020 after another spell at Portsmouth.
Walkes was selected by Charlotte in 2021 as part of the expansion draft and started 21 times through 23 appearances last season.
But did he have children and was he married? Here's what we know.
Anton Walkes girlfriend: Was he dating?
Yes, Anton Walkes was dating.
Prior to his death, Walkes had a girlfriend named Alexis.
The last name of his girlfriend is not currently available.
Was Anton
Walkes

married?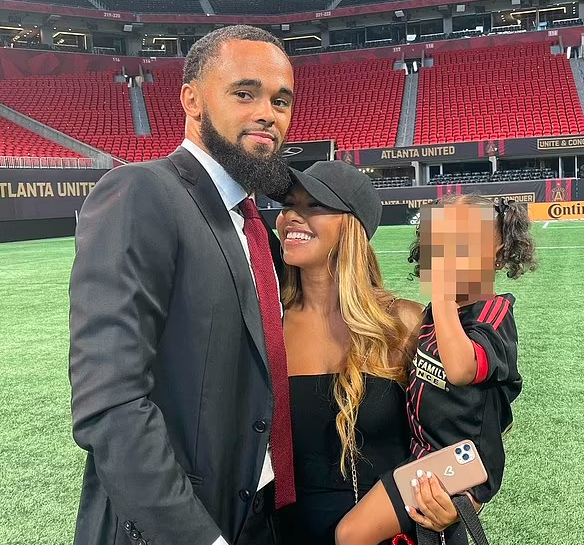 Anton Walkes was never married.
However, he had a child with his girlfriend called  Alexis Walkes.
Much is not known about his daughter but she was sometimes at the stadium to support her beloved father.
Anton Walkes' parents
Not much is known about Walkes' parents except that they were very big supporters of his football career.
Their names are not publicly available at this time.
What happened to Anton Walkes?
Charlotte defender Anton Walkes was involved in a serious boat crash near Miami Marine Stadium on January 19, 2023.
The London-born soccer player was found unconscious and received CPR but ultimately did not survive, according to Daily Mail.
"Everyone at Tepper Sports & Entertainment is devastated by the tragic passing of Anton Walkes. He was a tremendous son, father, partner and teammate whose joyous approach to life touched everyone he met," Charlotte FC owned David Tepper said in a statement.
"Anton made those around him better people in all areas of life and represented Charlotte FC to the highest standard both on and off the pitch. He will be greatly missed by many and our thoughts and prayers are with Anton's family during this heartbreaking time. The Club offers its full support to all those impacted during this period of mourning."