Mike Cannon-Brookes is without a doubt one of the richest men in Australia who has built a substantial fortune for his family.
 The achievements of Mike Cannon-Brookes often draw media attention to his wife, Annie Cannon-Brookes.
According to news reports, Mike Cannon-Brookes wife, Annie Cannon-Brookes has successfully purchased Dunk Island in Far North Queensland for $24 million with plans to overhaul the faded resort.
A spokesperson for Annie Cannon-Brookes said: "Annie has purchased the land with the intent to preserve its natural beauty for years to come".
Due to her recent purchase of the Dunk Island for $24million, and the fact that she is known as the wife of Mike Cannon-Brookes, lots of people are interested in knowing more about her.
Who is Annie Cannon-Brookes?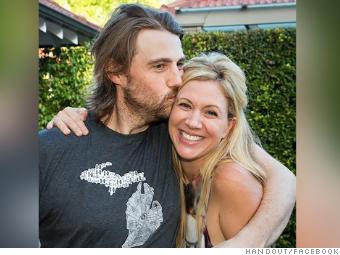 Annie Cannon-Brookes is an Australian fashion designer and the wife of  Mike Cannon-Brookes, an Australian billionaire and the co-founder of collaboration software firm Atlassian, based in Sydney.
A passionate fashion designer, Annie owns her own fashion label, House of Cannon, a brand dedicated to designing bold, bright and fun fashion with unique digital prints.
Currently, Annie is 33 years old, and her husband, Mike Cannon-Brookes, is 42.
As of right now, the pair has four children and are currently living in Centennial Park, which is in the southern suburbs of Sydney.
 

View this post on Instagram

 
 Net Worth 
It is unclear how much Annie Cannon-Brookes is worth, but her husband, Mike Cannon-Brookes, is estimated to be worth 18.2 billion.
 In 2018, they paid roughly A$100 million for Fairwater, Australia's most expensive residence, located next door to Scott Farquhar's A$71 million Point Piper harbourside estate.
In 2020, Annie Cannon-Brookes,  bought Dunk Island for more than$23.65 million to restore and preserve the island, which sits around a 10 minute boat ride from Mission Beach.