Anna and Lucy DeCinque, dubbed the world's most identical twins have stated that they want to get pregnant together at the exact same period.
The popular identical twin sisters who share their lives in the American TLC network reality series, Extreme Sisters, are so close to the point that they do everything together.
According to Daily Mail, the Australian ladies eat, sleep, shower, go out together and try to keep their lives in sync.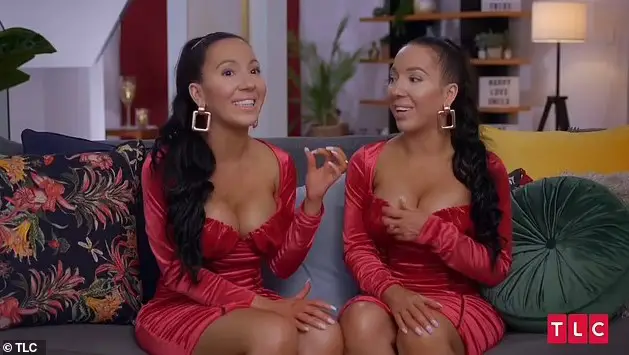 The sisters who spend every minute together even have a shared partner of nine years with whom they are now trying to synchronise their pregnancy.
They have been monitoring their bodies and doing research so that they can both conceive at the same time for their 40-year-old partner, Ben Byrne.
"We learnt from the internet that when your temperature goes up your ovulating," Lucy said in a recent YouTube video.
Asides from wanting to get pregnant at the same time, Anne and Lucy spent a whopping $250,000 (N102 million) on cosmetic treatment, breast implants as well as their eyebrows so that they'd look more alike, Times Now News reports.
Speaking on their fondness for each other, Anna said they have separation anxiety and fears they may not function effectively if one is without the other.
"When she goes to the toilet, I come with her; when she has a shower, I come with her. You name it and we do it.
We're never apart. I don't think we'd function without each other. We have separation anxiety. We're bound to each other," she said.