Amid the news of Bill Gates and his wife Melinda's divorce, the latest report states that Bill Gates had an unusual agreement with his wife to meet his ex-girlfriend Ann Winblad once a year.
It has been revealed that Bill Gates and Ann Winblad dated in 1994 and prior to his marriage with  Melinda French.
Who Is Ann Winblad?
Ann Winblad, 70, is a wealthy American businesswoman who is popularly known to the world as the ex-girlfriend of Bill Gates.
Winblad dated Gates exclusively from 1984 until their split in 1987.
According to her LinkedIn profile, she is a founding partner at Hummer Winblad Venture Partners (HWVP), which is a venture firm focused on software investing.
Ann's company is also one of the leading investors in enterprise software companies.
Date of Birth
She was born on 1 November 1950
Education
Winblad obtained her Bachelor of Arts in Mathematics and in Business Administration from St. Catherine University and her master's degree in Education from the University of St. Thomas, St. Paul, Minnesota. She received the John F. Cade Award for outstanding entrepreneurship in 1997.
Ann Winblad Career and Net Worth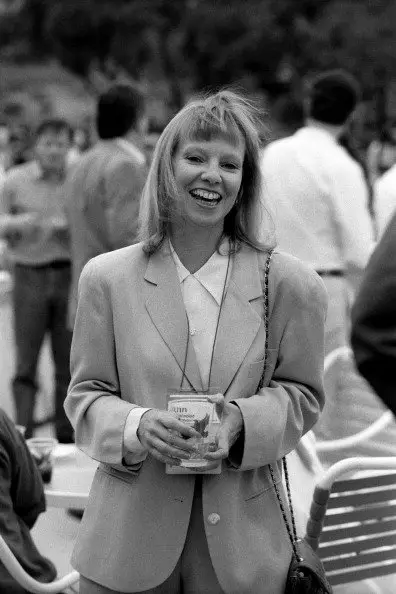 After obtaining her graduate degree, Winblad and three co-workers left the Federal Reserve to found Open Systems Inc.
The accounting software company was eventually sold for over $15 million six years later.
After the company was sold, Winblad became a tech consultant from IBM and Microsoft.
Winblad began dating Bill Gates and invested in Microsoft in the 1980s.
They met in 1984 at a Ben Rosen-Esther Dyson computer conference and dated for a few years. Even though they broke up after a few years, they remained friends.
Ann Winblad's total assets are more than $15 million.
Ann who is 70 years old now, is currently also the Director at Optimine Software Inc, located in the Greater Minneapolis area.
OptiMine Software is an optimization platform. It helps digital advertisers to increase the display and paid search financial performance.

Fact Check
We strive for accuracy and fairness.
If you see something that doesn't look right, email us at  [email protected]