Dr. Anita Louise Jackson of North Carolina has been charged with fraud after she was caught reusing single-use sinus surgery instruments hundreds of times.
According to reports by dailymail.co.uk, Anita Louise Jackson, operated three offices of Greater Carolina Ear, Nose and Throat where she would re-use devices to defraud and mislead patients.
She performed more than 1,400 of these surgeries for Medicare patients between 2011 and the end of 2017, using just 36 devices.
She's also been convicted on charges of fabricating medical and healthcare records, paying illegal remunerations, mail fraud, and conspiracy.
Jackson, 59, faces up to 40 years in prison based on the maximum terms of each charge she was convicted of and fines exceeding $250,000. The jury already ordered forfeiture of $4,794,039.31 in Medicare fraud.
Anita Louise Jackson was also convicted of 10 counts of illegally inducing her patients to have the procedure done by not collecting co-patients, which allowed her to trick patients into what they thought was a 'free' treatment that they may not have needed.
She's also accused of writing off and hiding the full cost of procedures on any bills that were sent to patients.
Who is Anita Louise Jackson?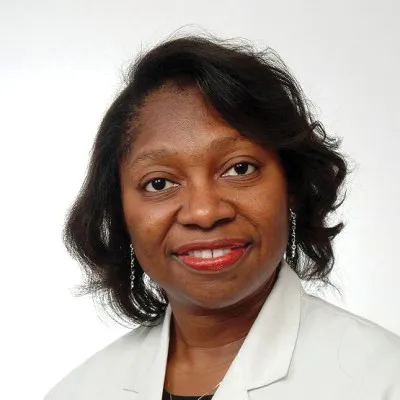 Anita Louise Jackson is an Ivy League–educated doctor and an otolaryngologist who is licensed to practice medicine in North Carolina and Tennessee.
She is affiliated with Southeastern Health, Cape Fear Valley Medical Center, and Scotland Health Care System.
She is a member of the Durham County Department of Public Health Leadership team.
She plays an integral role in leading the COVID Repsonse of the largest most diverse county in the state of North Carolina.
As the first African American female board certified Otolaryngologist / ENT Surgeon in the state she is a subject matter expert on COVID testing espeically in children and Historically Marginalized populations.
She serves on the State's HMP COVID Testing Committee.
Fact Check
We strive for accuracy and fairness.
If you see something that doesn't look right, email us at  [email protected]