Nollywood actress Anita Joseph claimed she is married to MC Fish after she shared gorgeous photos of herself and boyfriend dressed up as wedding couples.
The nuptials seems to have taken place low-key as many people were taken aback while celebrity friends remained tight-lipped about it, which is highly unlikely of a celebrity wedding in Nigeria.
While some members of the public believe the photos are just for stunt purposes, others did not think twice before congratulating Anita and MC Fish, real name Micheal Fisayo Olagunju, on their marriage.
"Forever Mine. My Husband The Crown on my Head. Valentine Bride very sexy," she captioned one of the series of photos she posted on Valentine's Day.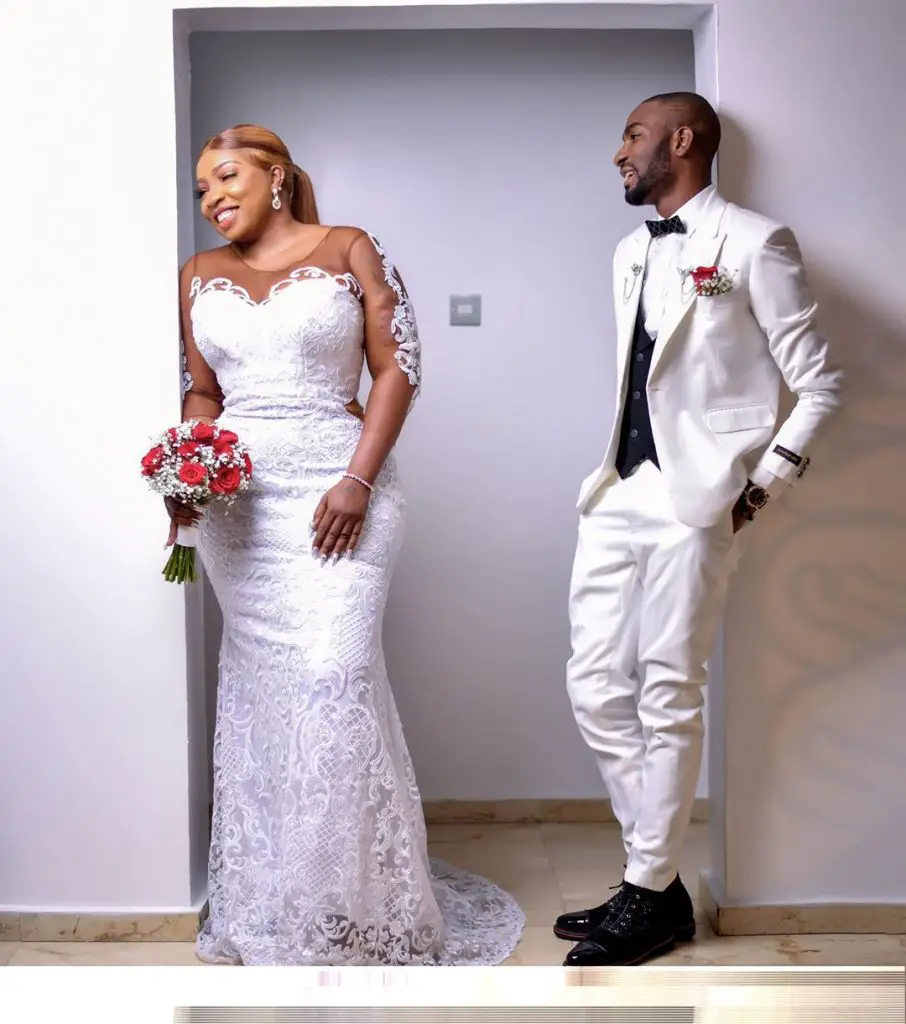 What is however surprising about the supposed wedding is that the two were not spotted wearing wedding rings in the photos, which is regarded as a symbol of their union.
But Anita assumes a new 'MRS' status ad she wrote: "We are Actually Married. You make me so happy pappy."