Internal Province of Ghana Anglican Communion condemns video footage showing one of its priests kissing three female students at St Monica's College of Education.
In a statement issued on Tuesday, Dr George Dawson-Ahmoah, Executive Director to the Metropolitan Archbishop of Ghana, disclosed that an investigation has been launched.
According to him, the said priest, Rev. Fr Balthazar Obeng Larbi, if found culpable will be dealt with as stipulated in the norms and values of the Anglican Communion.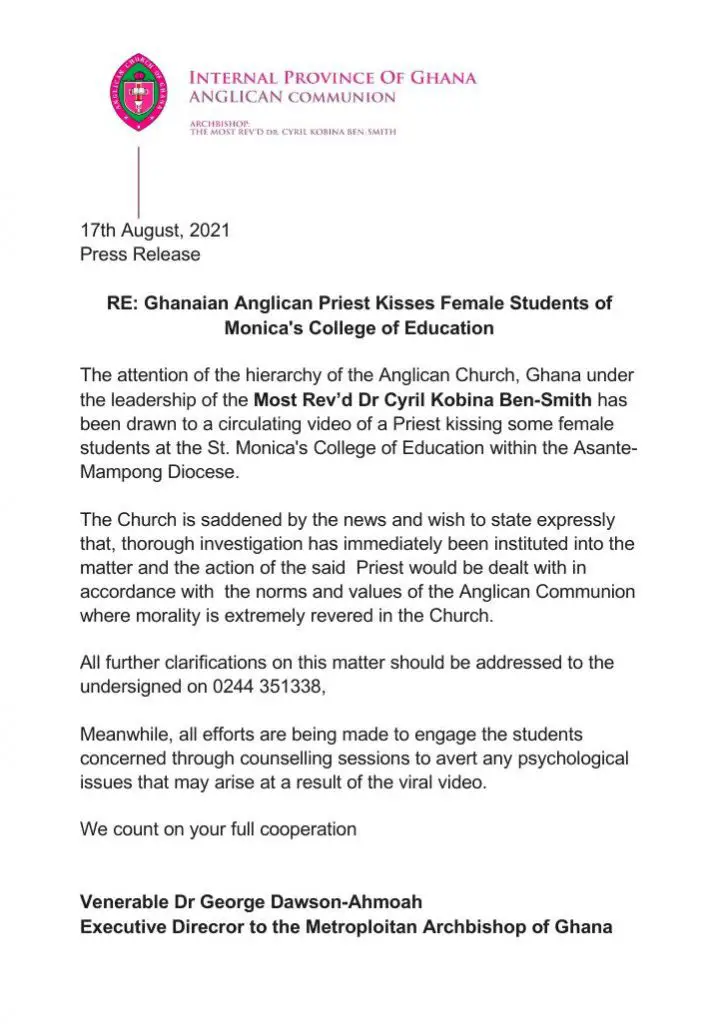 "The Church is saddened by the news and wish to state expressly that, a thorough investigation has immediately been instituted into the matter and the action of the said Priest would be dealt with in accordance with the norms and values of the Anglican Communion where morality is extremely revered in the Church," Dr Dawson-Ahmoah stated.
A viral video that shows a chaplain kissing three female students has gotten many social media users upset.