Andrii Pokrasa, 15, has been commended as a true hero of Ukraine for using his toy drone to assist Ukraine's armed forces in locating and destroying a massive Russian convoy, which was making its way down the E40 highway between Kyiv and Zhytomyr.
The Ukrainian military was made aware that Russian tanks were headed toward Kyiv, but did not know the exact coordinates.
Andrii Pokrasa was called upon by the civil defence forces to help as he was one of the few local residents who knew how to operate a drone and could determine the GPS coordinates of the convoy.
As per the reports by Global News, Pokrasa said the experience was very scary but he didn't want the Russian soldiers to overrun his town.
He further said the civil defence forces turned to him because they needed the GPS coordinates of the Russian column so it could be targeted.
"They provided us information where approximately the Russian column could be. Our goal was to find the exact coordinates and provide the coordinates to the soldiers," the teen said.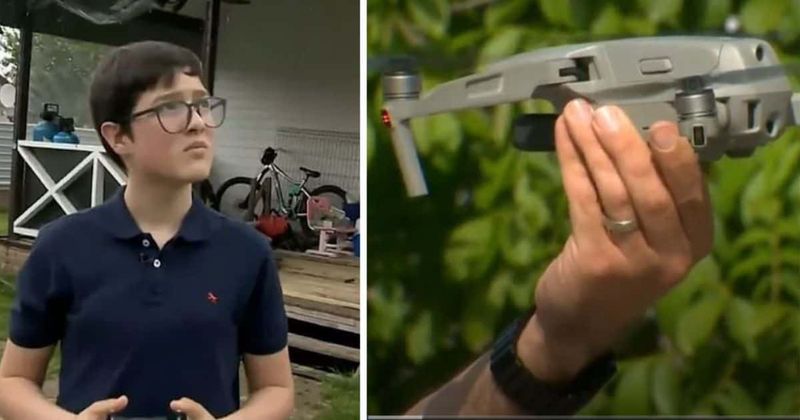 "It was one of the biggest columns that was moving on the Zhytomyr road and we managed to find it because one of the trucks turned on its lights for a long time." Appreciating the boy, Yurii Kasjanov, a commander with Ukraine's unmanned recon unit, said, "He was the only one who was experienced with drones in that region. He's a real hero, a hero of Ukraine."
The incident was confirmed by his parents, the head of the Ukrainian drone owners federation and a commander in the armed forces unmanned reconnaissance section.
The approach was so successful that the Ukranian military handed the teenager the controls of a high-grade drone with a longer range.