Anastasia Karanikolaou is a well-known American model and social media personality.
Her works speaks for itself, as she has amassed a lot of following on social media. 
She again came into the spotlight after rapper Kanye West revealed this year that he has a crush on her.
In this article we discuss the American model and take a peak look at her life, career, boyfriend and other interesting facts about her.
Who is Anastasia Karanikolaou?
Anastasia Karanikolaou is a well-known American model and online digital content creator.
She has an enviable following on social media platforms Instagram, Tik Tok, and YouTube. 
She was born in Los Angeles, California to Periklis Karanikolaou who is a business man by profession and Nicolette Karanikolaou who is a housewife.
She has an elder sibling, Alexia Karanikolaou who is also a very popular model in the United States of America.
She had her education at a local high school in Los Angeles.
Anastasia is worth around 2 million dollars, earnings which mainly come from her presence on social media and her modeling career.
How old is Anastasia Karanikolaou?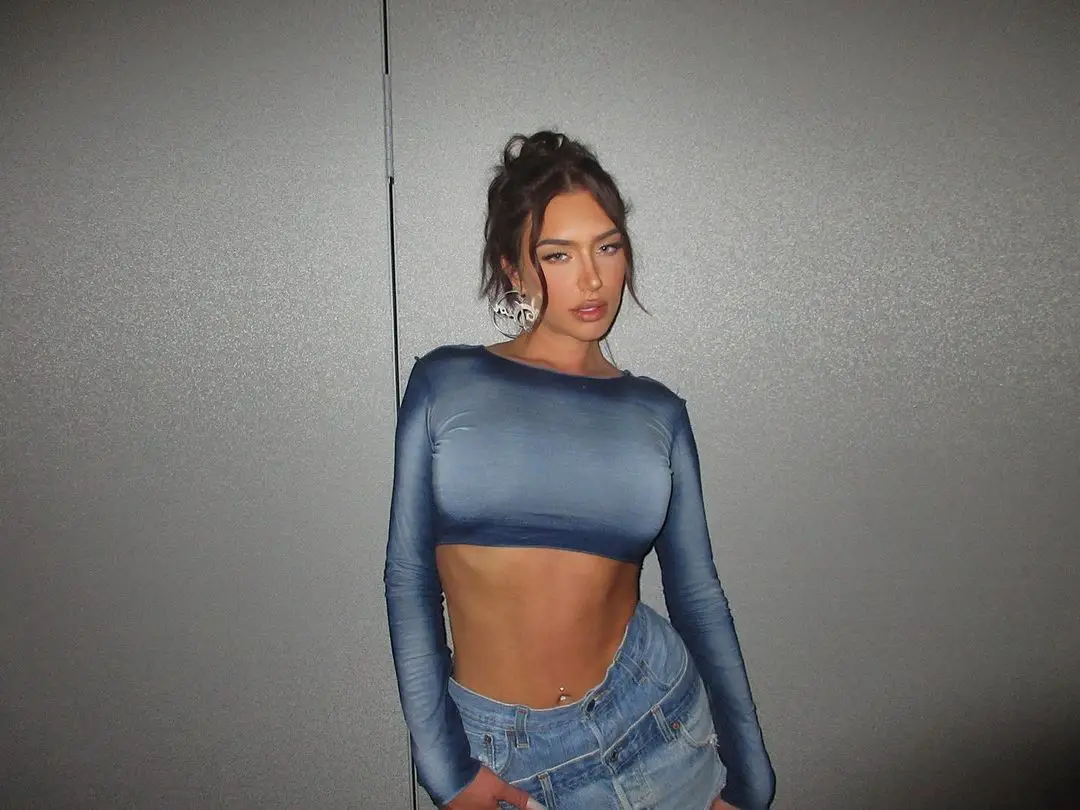 Anastasia was born on the 9th of June, 1997.
That makes her twenty-five years of age. Her zodiac sign is Gemini.
Where was Anastasia Karanikolaou educated?
The exact schools Anastasia attended are not known.
However, we do know that she attended a local high school in Los Angeles, as we mentioned earlier.
Anastasia Karanikolaou on s

ocial media

The beautiful American model has made her name for herself as far as social media presence is concerned.

She has enviable following on Instagram, Tik Tok and YouTube. 

Her YouTube for example has whooping 780k subscribers.

On her YouTube page, she posts daily vlogs on fashion and beauty as well as lifestyle.

Her lifestyle content are centered around health, cooking and travel.
 

View this post on Instagram

 
Who is Anastasia Karanikolaou dating?
Anastasia is in a relationship with colleague digital content creator Zane Hijazi.
He is famous for his YouTube page which has over 3.3 million subscribers.
He also has millions of followers on other social platforms such as Twitter, Instagram and Tik Tok.
Zane Hijazi was born in Miami in November 1992 and worked at airports around the Miami Beach area before fame.
He started taking YouTube seriously around 2012 and has worked alongside very big names on YouTube.
He also enjoys socializing with colleague Youtuber Heath Hussar.