Ghana bridal shops: A comprehensive listing of bridal shops in Ghana
---
Among the most memorable moments of our lives is our wedding, and the outfit you wear is no exception.
It is the moment when we decide publicly and legally to celebrate our union with someone we love.
We only get this chance to live once in our lifetimes, so perfection is vital.
The task of buying needed accessories and gowns can seem overwhelming to many Ghanaians.
The following tips will simplify your Accra shopping experience.
We're here to make your dreams come true by providing you with a collection of bridal shops in Accra.
The dresses in these bridal shops have unique silhouettes and come in different styles and colors.
Each one of the bridal shops listed here has quality accessories that will not let you down.
The customer service and affordability are excellent.
Get in touch with one or place an order for quick delivery.
Spendwise Bridal 

One of the leading bridal shops in Accra is Spendwise Bridal. 
If you're looking for high-quality bridal wear and accessories, you can count on them.
The gowns and accessories that you'll find at Spendwise Bridal can also be tailored to suit any formal occasion.
Eve's Bridal Ghana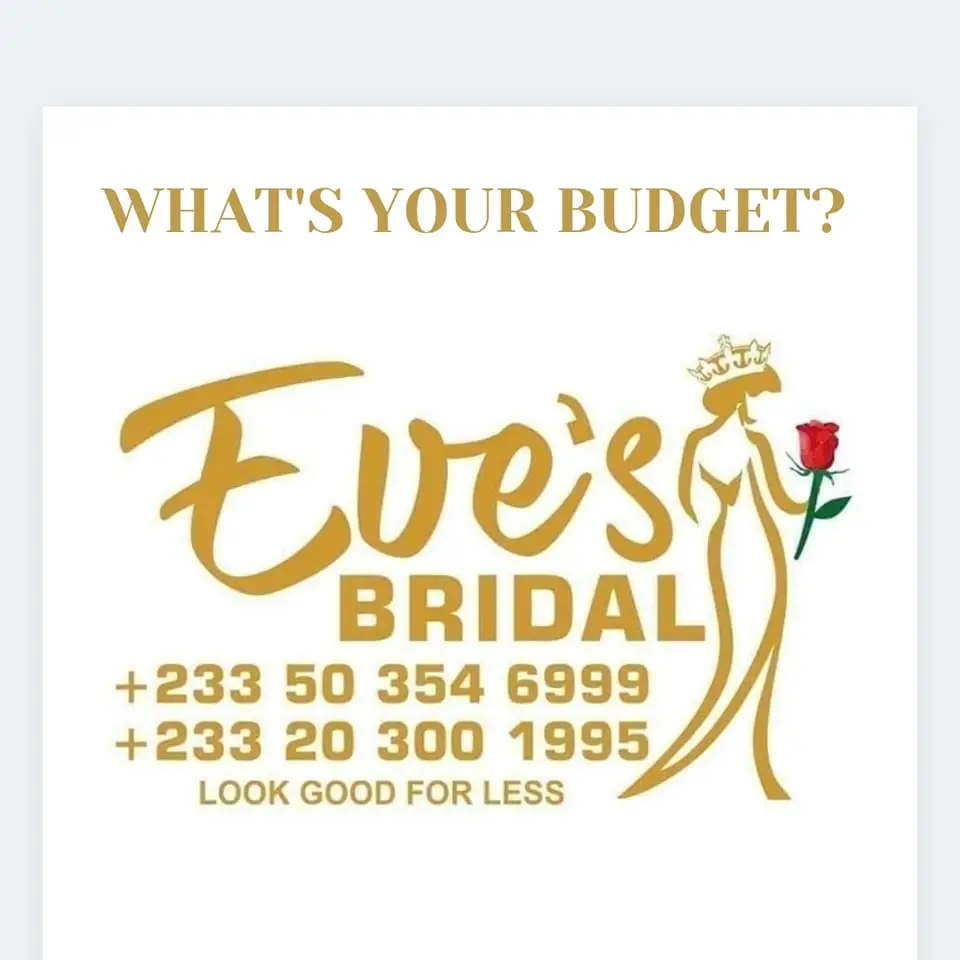 There is another highly respected bridal shop in Ghana called Eve's Bridal. 
Eve's Bridal has a variety of dresses for any special occasion, so you can look stunning on any occasion. 
Eve's Bridal stocks a wide selection of products. 
Included here are: wedding gowns, wedding shoes, wedding bouquets, wedding accessories (jewellery, clutches, shoes, bouquets and Corsages ), etc. 
Their products can be ordered online and delivered directly to your door. 
Eve's Bridal can be found in Ayabeng Avenue / Street Adenta Housing Down, close to the Shield International School, Adenta. 
Another branch is located in Takoradi. 
Pinksviva Bridals & Events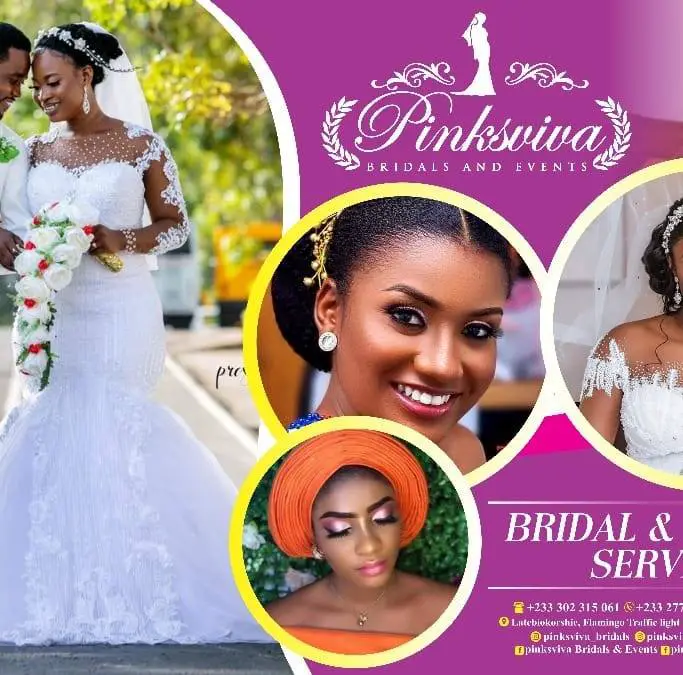 Pinksviva Bridals & Events is the perfect place to find the most beautiful and affordable bridal wear for your big day. 
Aside from that, they are wedding consultants as well and are willing to assist you with any wedding-related issue. 
Among their products are: wedding gowns, suits, shoes, accessories, bouquets, etc. 
Pinksviva Bridals & Events is located in Lartebiokorshie, Accra. 
Their phone number is 027 755 1538.
Ruby's Bridal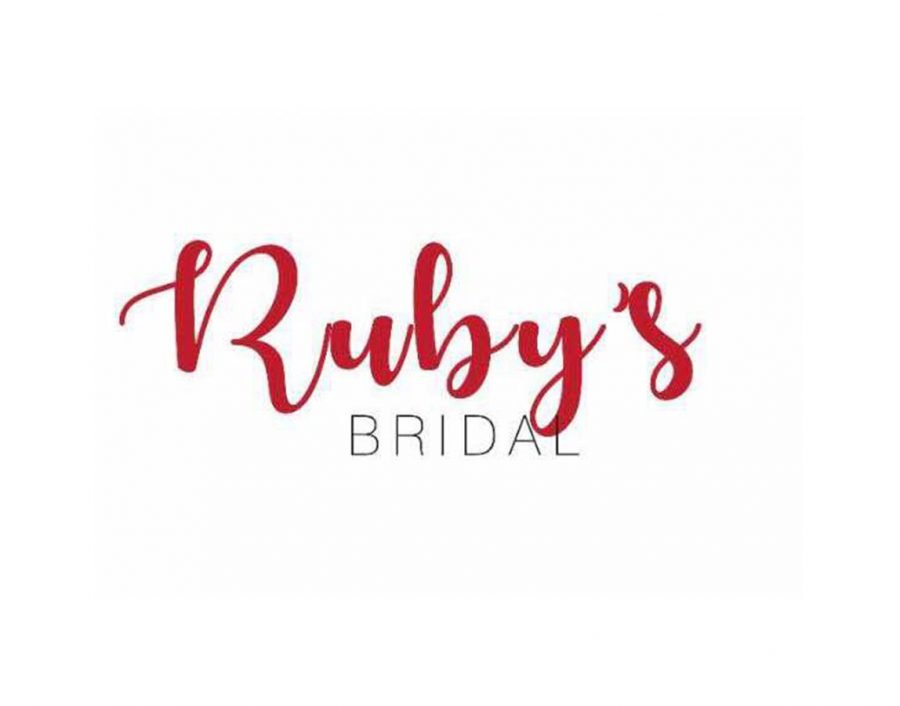 The renowned bridal shop Ruby's Bridal is located in Ghana. 
They offer a wide range of affordable bridal wear at their shop. 
If you are considering wearing an elegant and quality wedding gown/accessories, do not hesitate to contact Ruby's Bridal.
Ruby's Bridal is located in Osu, Forico Mall, Mission Street, Accra. 
For more information, please call 024 423 5143. 
JKA Bridal Boutique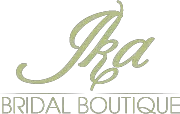 A bridal shop that operates online is JKA Bridal Boutique. 
Wedding dresses and accessories are available in a variety of styles.
Danny's Bridal Home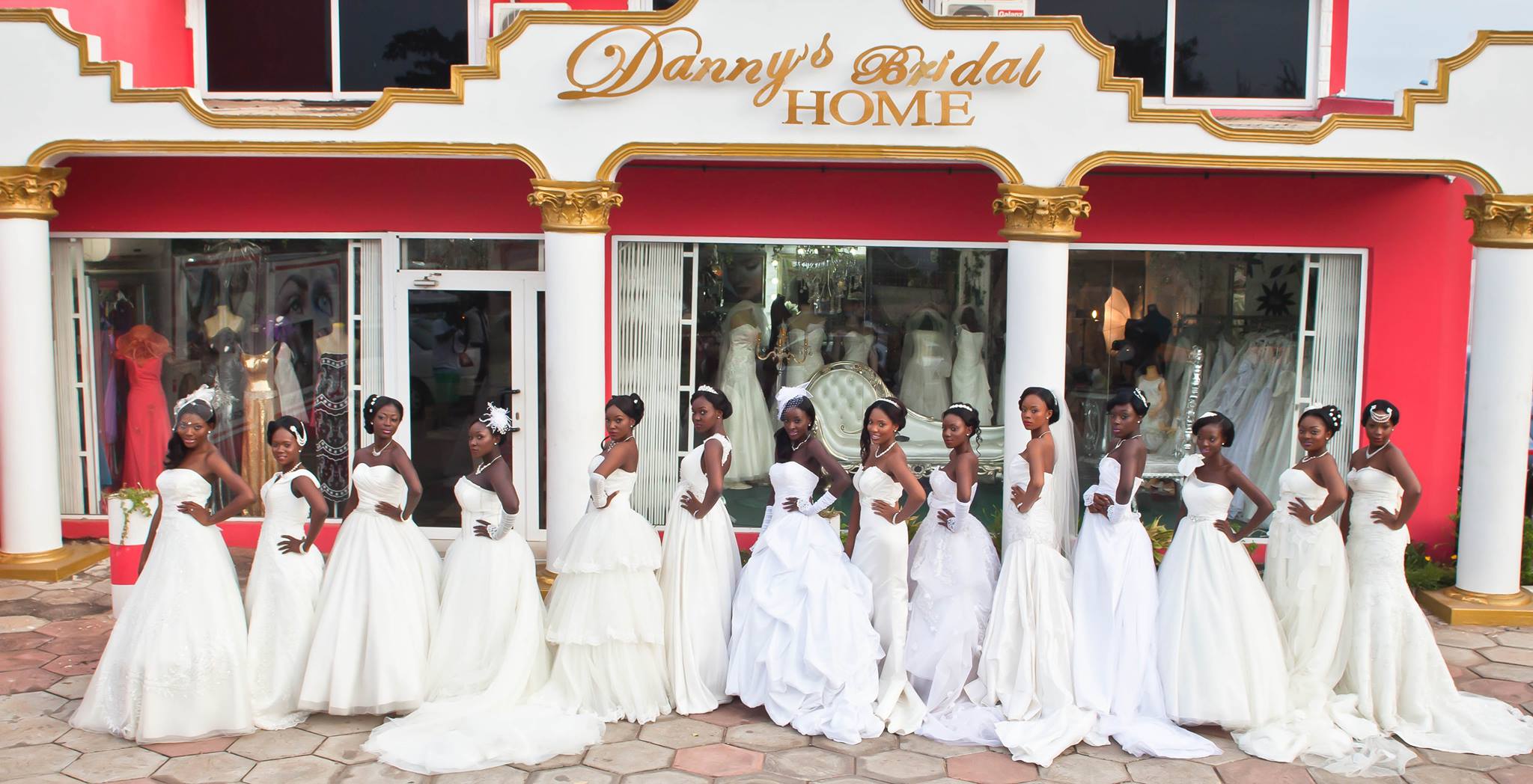 Another famous bridal shop in Accra is Danny's Bridal Home. 
You can find them at Padmore St., Tema, Ghana.
Fact Check
We strive for accuracy and fairness.
If you see something that doesn't look right, email us at  [email protected]