Professional dancer Amy Dowden recently shared the heartbreaking news of her breast cancer diagnosis. At the age of 32, the Strictly Come Dancing star received the unexpected news, referring to it as yet another hurdle in her life.
GhLinks will delve into the details of Amy Dowden's cancer condition, highlighting her journey, the discovery of the cancer, and the current status of her diagnosis.
Amy Dowden cancer: Discovering the Lump and Coping with the Diagnosis
Amy Dowden found a lump in her breast before embarking on her honeymoon with her husband, Ben Jones, in April.
The diagnosis came as a shock to her, as she had never anticipated being affected by breast cancer at her age.
Although her mother had battled breast cancer, it occurred later in life when she was in her 50s.
Reflecting on her own experience, Amy emphasized the importance of breast health awareness and regular self-examinations.
A Life-Changing Event: CoppaTrek! and Self-Examination
Participating in the CoppaTrek! event in June, which supports the breast health awareness charity CoppaFeel!, Amy Dowden made a life-changing discovery.
The event prompted her to realize that she hadn't been regularly checking her breasts.
Motivated by this newfound awareness, Amy began to perform self-examinations and attributed CoppaFeel! for potentially saving her life.
She expressed gratitude for uncovering the lump and acknowledged that it could have gone unnoticed had she not taken action.
Amy Dowden cancer: From Shock to Seeking Medical Attention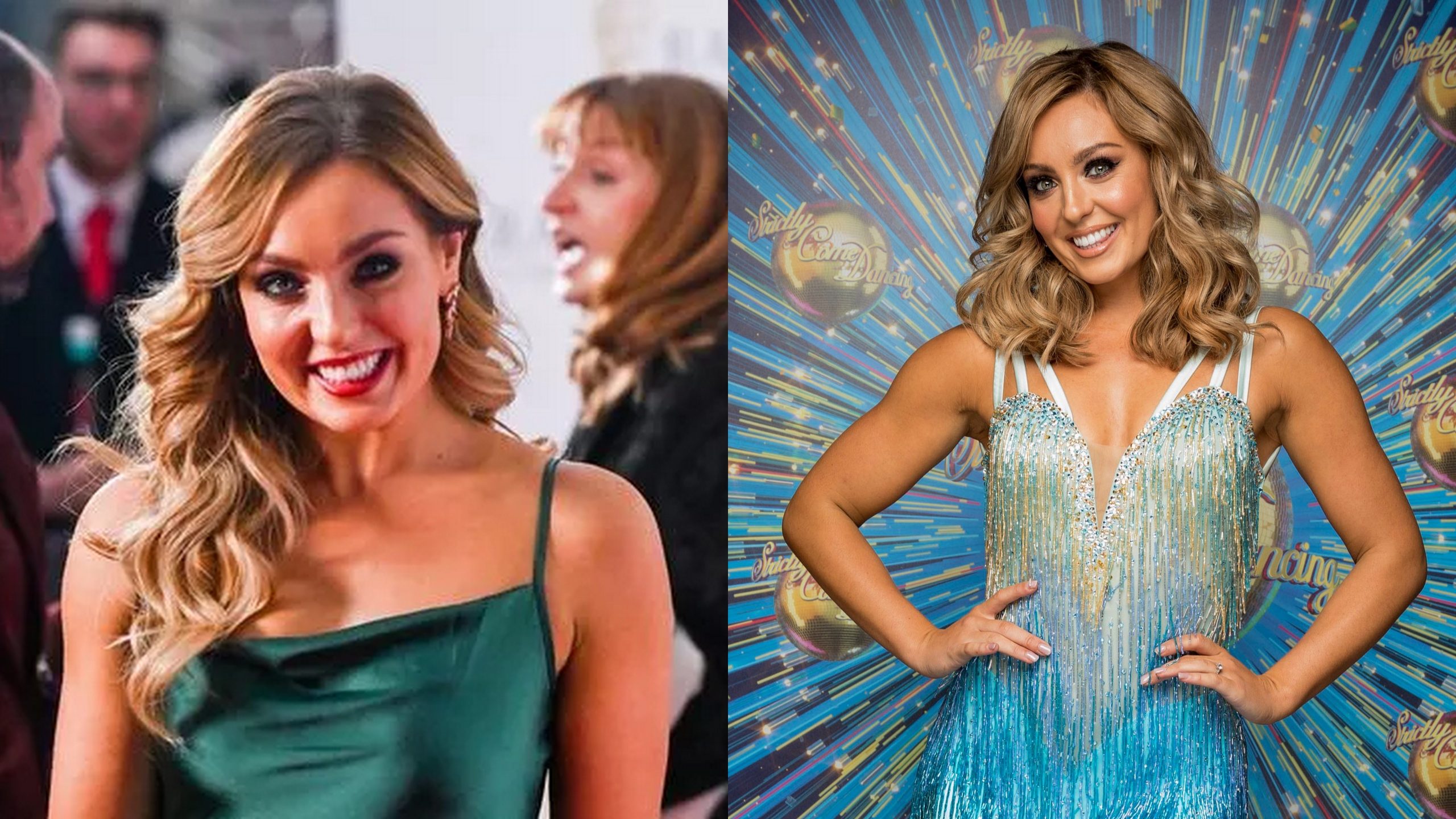 Amy Dowden's shocking discovery of a lump in her right breast just before her honeymoon left her in disbelief.
Initially deciding to monitor the lump while away, she eventually sought medical attention upon noticing its growth upon her return.
Urgently referred for further examination, Amy was informed that the lump appeared suspicious and was advised to prepare for the worst.
Following a biopsy, she received the diagnosis of grade three breast cancer, raising concerns about her future dancing career.
Understanding Grade Three Breast Cancer
Grade three breast cancer indicates that cancer cells exhibit significant differences compared to normal breast cells, and they have a tendency to spread rapidly.
The grading system primarily relates to the microscopic appearance of cancer cells. It is important to note that the grade does not determine the stage of cancer, which typically indicates the size of the cancer and its spread.
Amy Dowden is currently awaiting information regarding the stage of her cancer.
Waiting for a Comprehensive Treatment Plan
With her cancer being caught early, Amy Dowden is now awaiting further diagnostic procedures, including an MRI scan and a second biopsy.
Medical professionals discovered a second lump in her right breast, necessitating a more comprehensive evaluation of her condition.
Once these steps are completed, Amy will receive a full prognosis and treatment plan, which is expected to include surgery.
Support and Spreading Awareness
Amy Dowden found solace and support from her friends Giovanna and Tom Fletcher upon sharing the news of her diagnosis.
Their encouragement played a central role in her decision to go public with her story, aiming to raise awareness and support others facing similar challenges.
Amy's strength, determination, and commitment to raising awareness about breast health emphasize the significance of early detection and proactive self-examination.
Her journey serves as a reminder for individuals of all ages to prioritize their health and be vigilant in their self-care routines.
As Amy Dowden continues her battle against breast cancer, we extend our heartfelt support and admiration for her courage.