Allison Guerriero, the angry ex-lover of Charles McGonigal has revealed she tipped the FBI off off to some of his misdeeds before his arrest last week.
According to dailymail.co.uk, Charles McGonigal, who was part of the FBI probe of the Trump campaign's Russia ties, has been charged with money laundering, lying to the FBI, and taking money to help a sanctioned Russian oligarch, among others.
Why Charles McGonigal EX-GIRLFRIEND Tipped Off FBI to Top Official Accused of Helping Russia
In an interview with Insider, Guerriero claimed how McGonigal would spend lavishly on her – far more than his FBI salary would typically allow.
He would give her gifts of of $500 or $1,000 for her birthday and Christmas – and even gave a homeless person $100 on the street.
She only decided to blow the lid off their relationship after finding out he was married with two teenage children, and wanted to remain so, staying with the woman he would refer to as his 'ex-wife'.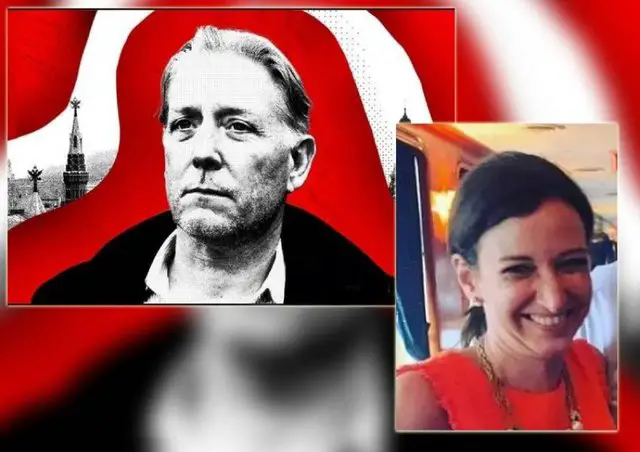 After a drinking session and in a fit of jealousy, Guerriero emailed McGonigal's boss, William Sweeney who was in charge of the FBI's New York City bureau, directly.
She revealed details of the affair to him together with extensive dealings she had noticed McGonigal had with contacts in Albania.
McGonigal had befriended Albania's prime minister had gone back and forth to the country several times.
Speaking of why she decided to blow the whistle on her former lover Guerriero claims: 'I was shocked, I was very much in love with him, and I was so hurt.' 
Three years after sending the email, federal agents showed up on her doorstep to inquire about McGonigal together with the allegations she had made over any Albanian connections he had made. They even showed her a picture of McGonigal with the Albanian Prime Minister.
The agents questioned her about all of her communications with McGonigal and focused especially on any 'payments or gifts' he may have given her.
'Charlie McGonigal knew everybody in the national security and law-enforcement world,' Guerriero said to Insider. 'He fooled them all. So why should I feel bad that he was able to deceive me?' 
Who is Allison Guerriero?
Allison Guerriero  was a former substitute kindergarten teacher who volunteered for law-enforcement causes, working as a contractor for a security company while living at home with her dad.
Fact Check
We strive for accuracy and fairness.
If you see something that doesn't look right, email us at  [email protected]