Alba Baptista shot to stardom after she played the lead role of Ava in Netflix's series Warrior Nun, which was released on July 2, 2020.
She reprised her role in the second season, which was released on November 10, 2022.
She began her career at the age of sixteen, and since then, she has appeared in several films and television series, but two people have been there for her since the very beginning: her parents, Elsa Baptista & Luiz Baptista.
With a lot said about Alba, we tune our focus to on her parents.
Who are Alba Baptista parents?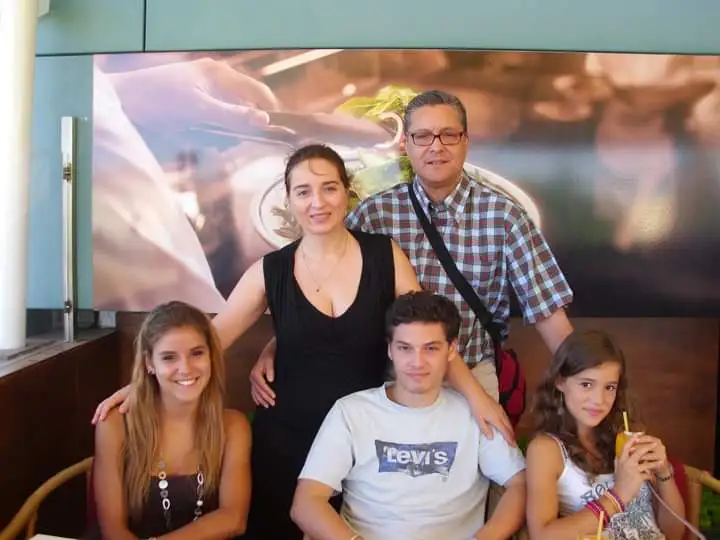 On 10 July 1997, Elsa & Luiz Baptista welcomed their daughter, Alba, into the world.
In addition to Alba, the couple had two other children – Renato and Ana Luisa Baptista.
Alba Baptista's parents raised her and her siblings in Lisbon, Portugal.
Alba Baptista's mother, Elsa Baptista
Alba Baptista's mother, Elsa Baptista, used to work as a translator in Brazil.
Elsa comes from a Portuguese background.
There is also nothing about the schools she attended, but we will dully update this article should we find something worth the while.
Alba Baptista's father, Luiz Baptista
Alba's father, Luis is an engineer from Rio de Janeiro.
Additionally, he holds the position of site manager at Siemens AG.
He hails from a Brazilian background.
We have no information about his educational background, but we will surely update this article should we find something worthy.
Alba Baptista's Relationship With Chris Evans
On 10 September 2023, it was reported that Avengers actor Chris Evans and Alba reportedly tied the knot.
The couple's star-studded guest list included his Marvel co-stars, like Robert Downey Jr., Chris Hemsworth and Jeremy Renner.
In January, Evans, officially confirmed his relationship with Alba, in a cute video in which he and his love were trying to scare each other.