Al Horford is not a stranger to anyone who follows basketball because he
is a five-time NBA All-Star and is the highest paid Latin American basketball player.
He has been in the NBA since 2007, and has fought his way to the top of this spectacular league. 
He may be 35 years old, but he is still not done with his career's peak. 
In this article, we will fill you in on all what you need to know about Al Horford wife, Amelia Vega.
This includes details the children he has with his wife, Amelia Vega, his life and  NBA career .
Al Horford Wife: What we know about Amelia Vega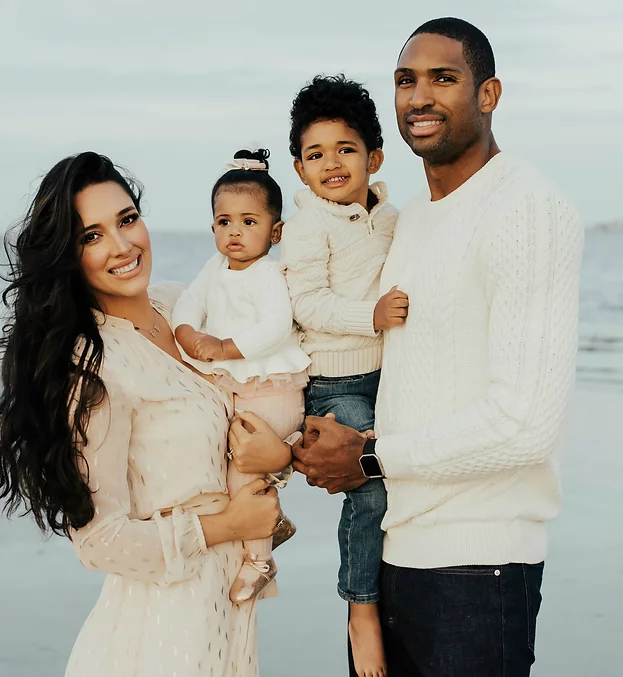 Amelia Vega Polanco, born on 7 November 1984, is the wife of Al Horford.
Amelia Vega Polanco, 37, is a model, actress, author, singer, and beauty queen from the Dominican Republic.
She was the first and only Dominican woman to win the title of Miss Universe in June of 2003.
 She has starred in the movies "The Lost City" with Andy Garcia and "Homie Spumoni" with Whoopi Goldberg. 
She took part in the Soap Opera "Amor Descarado", the video "Mi Coranzito" by Aventura and graced the cover of the only Miss Universe book titled "Universal Beauty". 
Al Horford and Amelia Vega have four children. 
They married on December 24, 2011 in Santo Domingo.
The couple had a son in February 2015 and a daughter in November 2016.
 Their two youngest daughters were born in 2016 & 2018.Currently, Amelia lives in Boston, MA with her husband Al Horford and children –  Ean Horford, Ava Horford Vega, Nova Horford Vega, Alía Horford Vega.
Al Horford Profile and Career
 

View this post on Instagram

 

Alfred Joel Horford Reynoso, born on June 3, 1986, is a Dominican professional basketball player who plays for the Boston Celtics of the National Basketball Association (NBA). 
In 2006 and 2007, he was an integral part of the Florida Gators' back-to-back National Collegiate Athletic Association (NCAA) national championship teams.
He was drafted with the third overall pick in the 2007 NBA draft by the Atlanta Hawks, a team he played nine seasons with before signing with the Celtics as a free agent in the 2016 off-season. 
After playing three seasons with the Celtics, he signed with the 76ers in the 2019 off-season and played a season with the team before being traded in the 2020 off-season to the Thunder. 
Prior to the 2021 season, Horford was traded to the Celtics in return for Kemba Walker and a first round pick.
Fact Check
We strive for accuracy and fairness.
If you see something that doesn't look right, email us at  [email protected]