Akrobeto fires Akuapem Poloo
Ghanaian actor and TV presenter, Akwasi Boadi, popularly known as Akrobeto has lambasted Akuapem Poloo, over a naked picture she posted on social media.
The internet sensation born Rosemond Brown, celebrated her only son's birthday on June 30 in a bizarre way.
She shared a photo of herself posing completely naked in front of her 7-year-old son, Mudasir, who wore a pant.
According to her, she's naked in front of him because that was how naked she was giving birth to him.
Reacting to the photo, Akrobeto expressed disappointment and asked Akuapem Poloo if she is the only single mother in Ghana.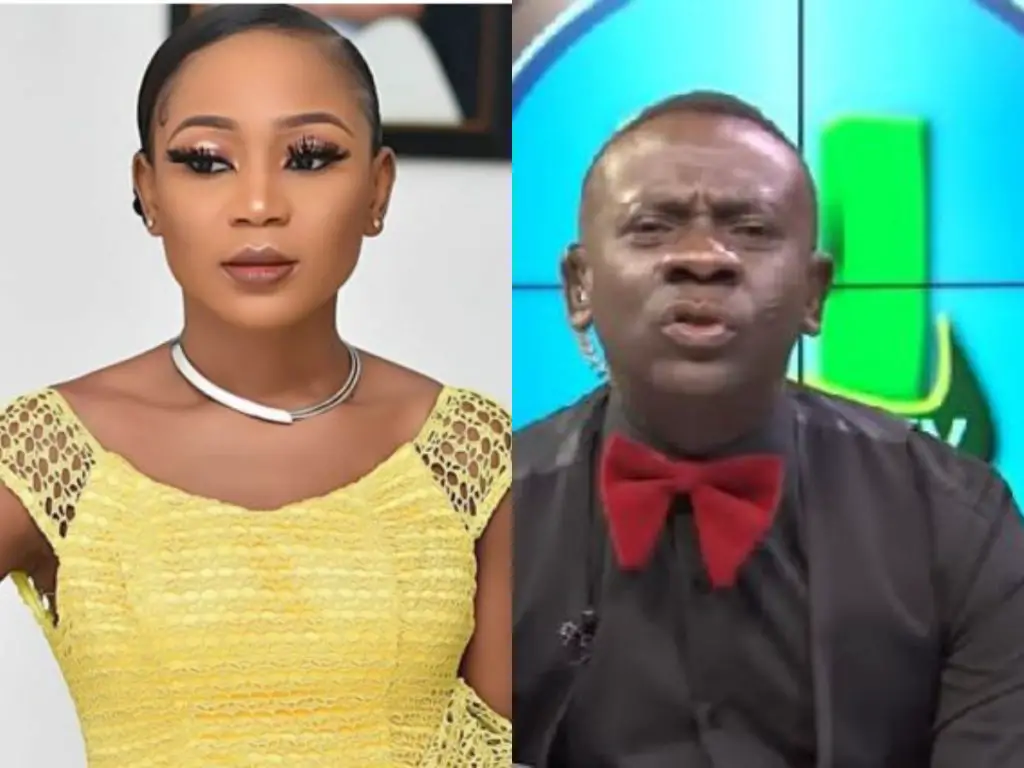 The actor wondered why people use social media to show nudity when they could use it to do many other productive businesses.
Would You Date Someone Who Has All The Qualities Except Formal Education?

"What exactly are we looking for in this world? Social media that was created for good use, is this how we are messing up? If you want fame, is that what you have to do? Akuapem Poloo, what do you want from this world? Are you the only woman, who has a child out of wedlock? What fame at all do you want such that you have to do something like this?", he fumed.
Akrobeto praised actresses like Jackie Appiah, Nana Ama McBrown, Emelia Brobbey, Nadia Buari among others for upholding decency.
"Look at Jackie Appiah, McBrown, Nadia Buari, look at how they dress, and they are more famous than you. What at all do people put such nakedness on social media for? Is this what shows that you have achieved a celebrity status?", he asked.
Akuapem Polo is expected to appear before the court over her naked photo with her son.