Adelaide The Seer ( Profile )
Adelaide The Seer real name Adelaide Naa Borley Bortier Afutu is a fast-rising Ghanaian singer, who went viral after she said in an interview that all she wished for was to see the sky again .
Age
The amazing young lady in her mid-20s
Education
Ms Adelaide obtained her secondary education from Ghanata Senior High School (SHS) in Dodowa in 2013.
Rise To Fame
The visually-impaired lady who turned out to be a super-talented singer was discovered by DopeNation and given the platform to shine with the stage name, Adelaide The Seer.
 

View this post on Instagram

 
DopeNation, who narrated how they landed such a collaboration said they were touched after chancing upon a video of Adelaide some weeks ago.
"We got inspired by Adelaide some weeks ago from a video posted online. It's so touching how this blind girl sends her message through her music and we feel that we are obligated to make the world hear out. With your support we can make her dreams come through," they stated.
Wire Me Song
From the snippet of the video that was shared on the Instagram handle of Adelaide, the newly-released single is titled 'Wire Me' produced by DopeNation (Agbene Beat Ebe).
Adelaide in an Instagram post wrote: "I've been told my Breakthrough Drops at 8 am today. I love you all for the support and how far it has brought me."
Watch Video Below
How Adelaide The Seer Went Blind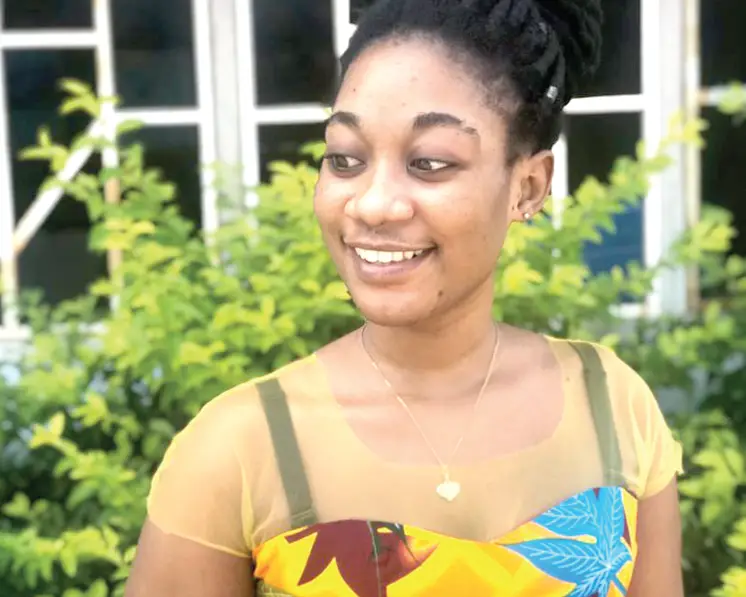 Ms Adelaide, who was in her final year at the Ghanata Senior High School (SHS) in Dodowa in 2013, was compelled to truncate her education due to the contraction of Cerebro spinal meningitis (CSM) that eventually led to the loss of her eyesight.
Adelaide narrating her story said she was not born blind but went lost her eyesight during her SHS days.
According to her in an interview on OKAY FM with Abeiku Santana, she said that she went home one day from school to pick something and as she was preparing to go back, she suddenly fell ill.
As a result, she had to postpone when she will go back to school.
She added that she stayed in the house for some time and still wasn't feeling well, so she was rushed to the hospital.
According to her, it was at the hospital she was diagnosed with cerebral spinal meningitis which resulted in her losing her eyesight.
Since then, the young lady has been battling with her condition because she is unable to meet the rising cost of treatment and other medical expenses, making any hope of her regaining her sight fade away.