Information reaching ghlinks.com.gh indicates that students of Accra Girls Senior High School are embarking on a demonstration in the school against school authorities requesting to return home.
Live Feed from ACCRA FM Facebook page recommends that the students have been terrified after reports of Covid-19 cases nearby.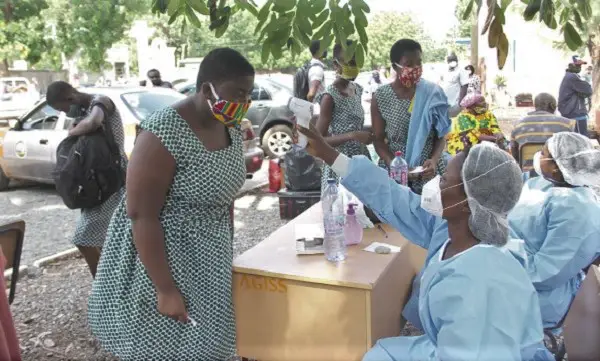 A portion of the students said they had been seeing ambulances move forward and backward in the school to get these suspected Covid-19 cases.
Watch Video Below
As indicated by them, specialists have neglected to brief students on the circumstance in spite of the going in and coming out of ambulances nearby.
This has placed extraordinary dread in them and in the long run started this dissent.
The students could be heard shouting we'll go home, we'll go home.