2020 Ghana Most Beautiful Contestants – After a thorough screening, sixteen lovely, elegant and eloquent women have been chosen to represent their particular region in this year's Ghana Most Beautiful unscripted TV drama.
The 16 will participate in 13 weeks of adrenaline-driven rivalries blended in with innovativeness, expert articulation, insight, feelings, and removals.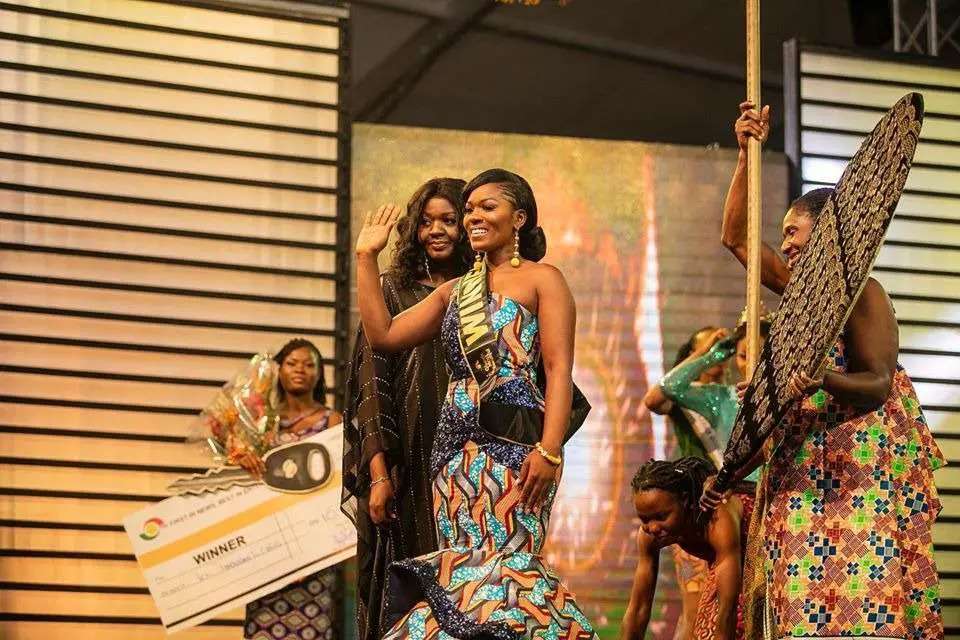 The theme for this year's edition is: 'Uniquely Ghanaian, Exceptionally African' and a search for a lady who is bold, intelligent, beautiful, charismatic, and understands the essence of being a Ghanaian woman and an African at large.
Meet The 2020 Ghana Most Beautiful Contestants Below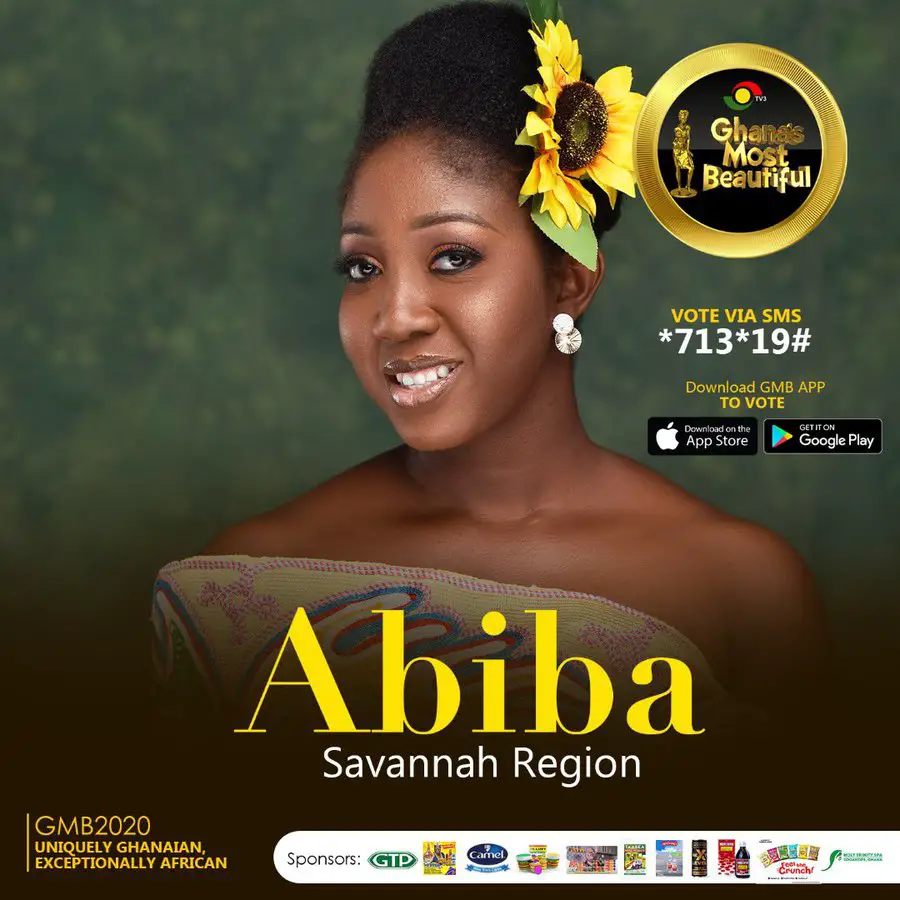 Name: Christiana Abibata Gabby-Hayes
Stage name: Abiba
Region: Savannah
"I want to win Ghana's Most Beautiful to drive an economic empowerment program for the women in my region, and to expand it to other regions as well."
Name: Samira Yennube Kombat
Stage Name: Yennube
Region: North East
"I want to leverage on the Ghana's Most Beautiful brand to promote girl child education and to build social capital through networking and brand mentoring."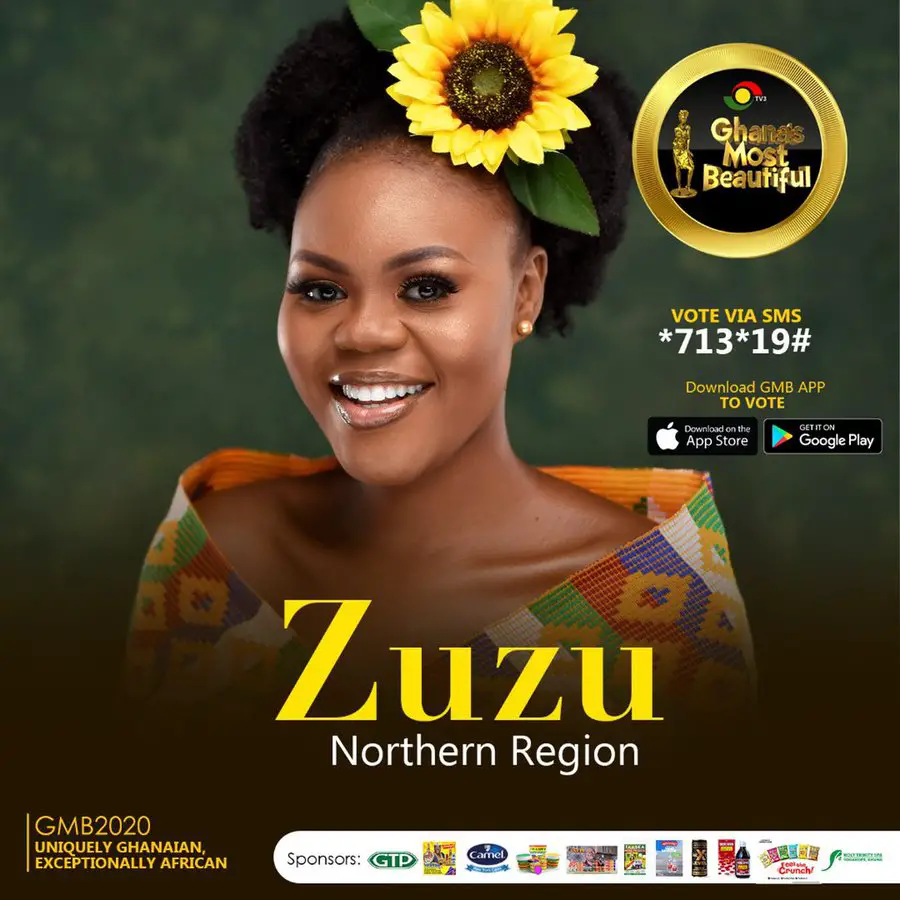 Name: Tracy Zuweira Abdul Wahab
Stage Name: Zuzu
Region: Northern Region
"I'll like to use the platform to advocate for girl child education by focusing on parent sensitization on the importance of educating their girl child & to empower young women in my region."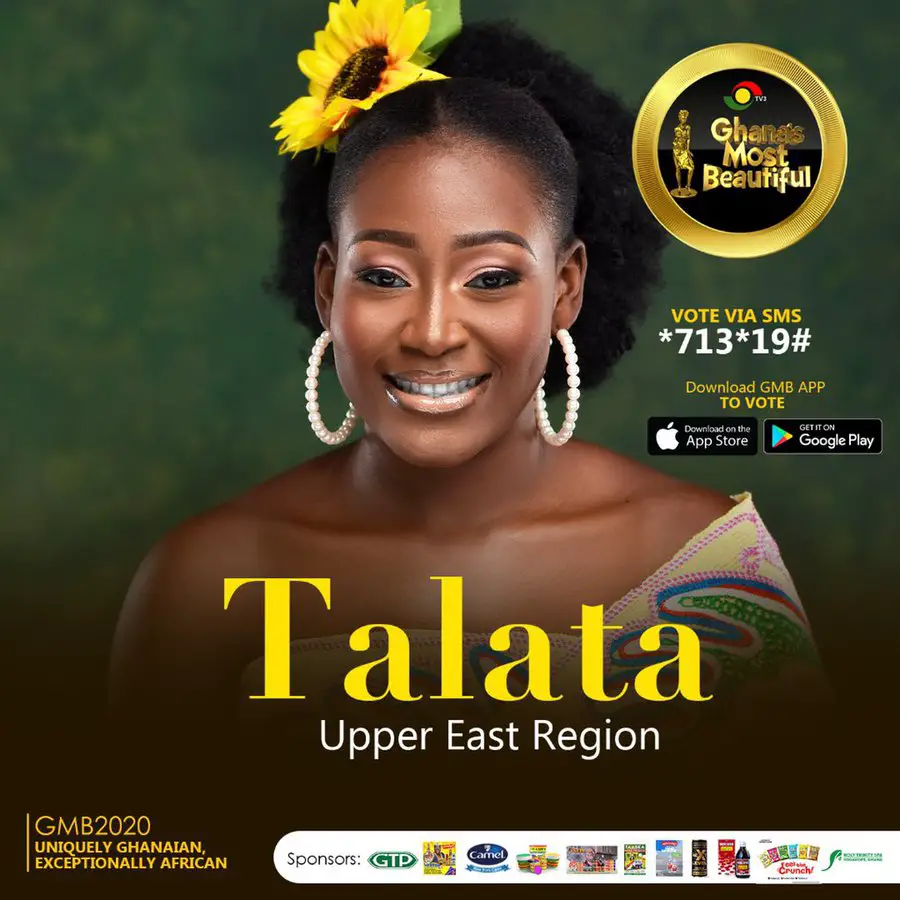 Name: Dobil Mmabil Talata Sandra
Stage Name: Talata
Region: Upper East Region
"Winning GMB will be a dream come true because I have the passion for it. It will also enable me to better myself, and also to help embark on my community projects."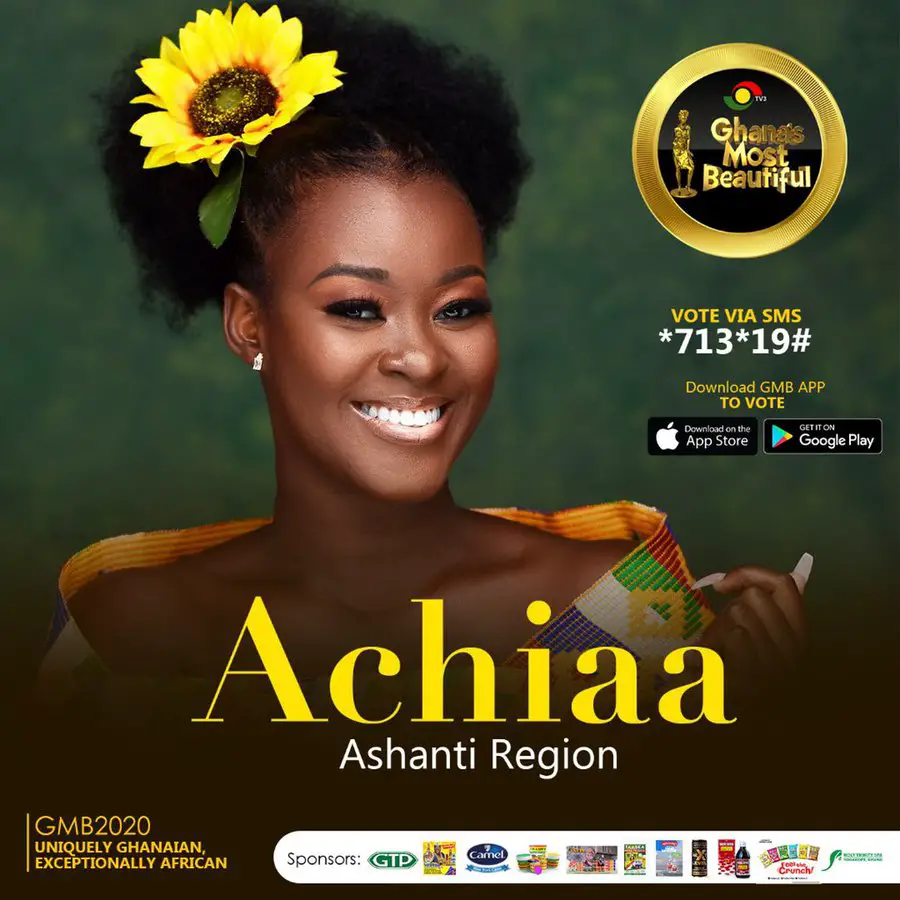 Name: Bridget Gyamena
Stage name: Achiaa
Region: Ashanti Region
"Winning Ghana's Most Beautiful will give me the platform to impart positively on my society and the nation at large with the project I have in mind."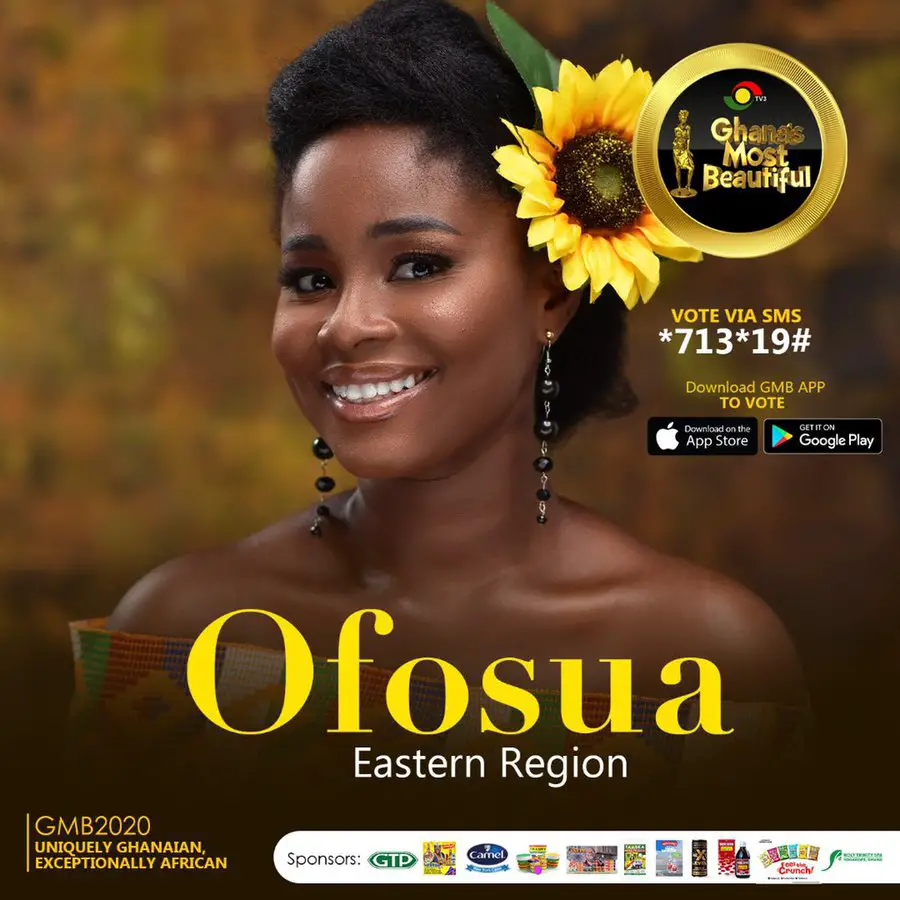 Name: Anim Maame Ofosuaah
Stage Name: Ofosua
Region: Eastern Region
"This platform and me winning this year's pageant would expose me to the world and enable me to influence my community and put my country on the map so they'd see we're blessed and gifted."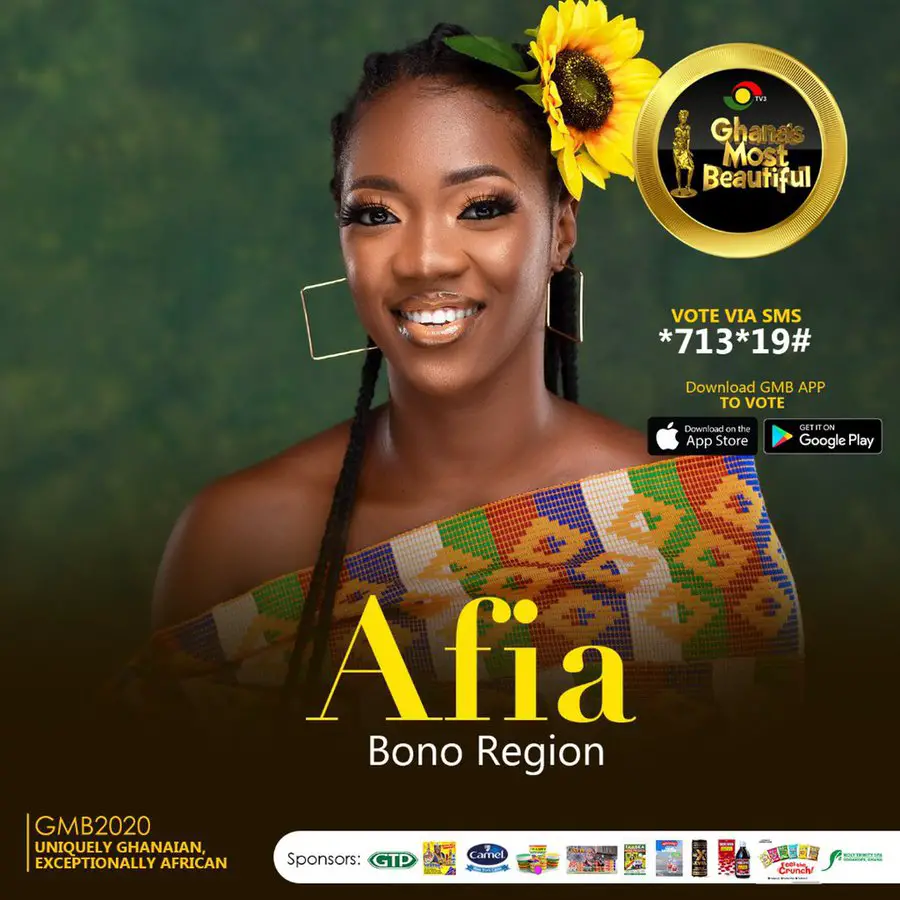 Name: Stella Afia Sarpomaa Ampadu
Stage name: Afia
Region: Bono region
"I want to win GMB because I need this platform to educate the youth about the need to take care of their emotional and mental health in this social media era."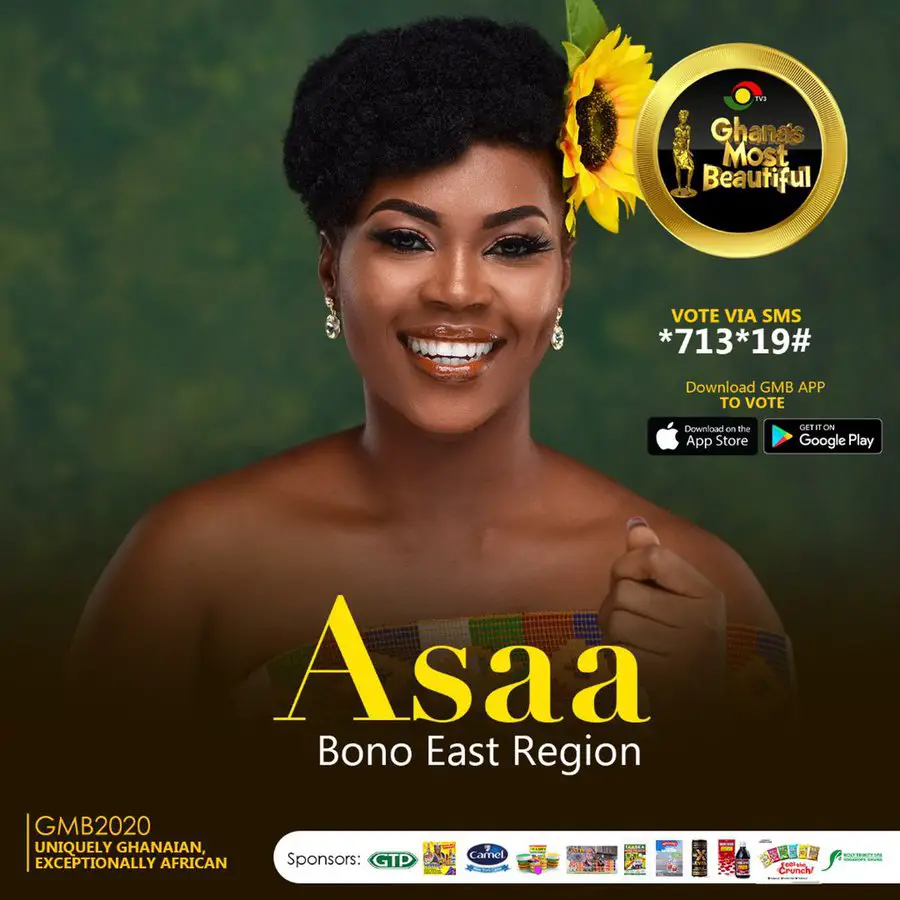 Name: Maame Ama Asaah Yeboah
Stage name: Asaa
Region: Bono East
"I want to win Ghana's Most Beautiful so I can be an advocate to inspire young women to take up responsibilities and leadership roles in society and the corporate world."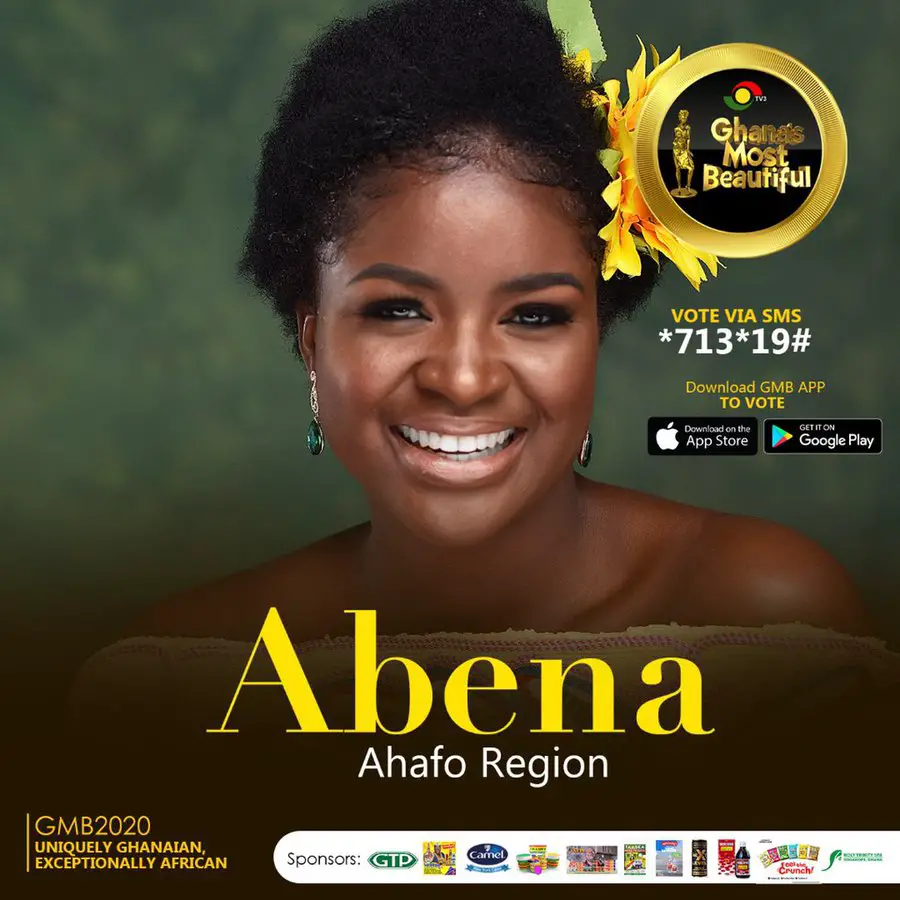 Name: Abena Antwiwaa Dapaah Diana
Stage Name: Abena
Region: Ahafo Region
"I want to win GMB because it's a platform that can help me get the needed exposure to embark on my "Child Abuse" Project because children need to treated with outmost attention, care and love"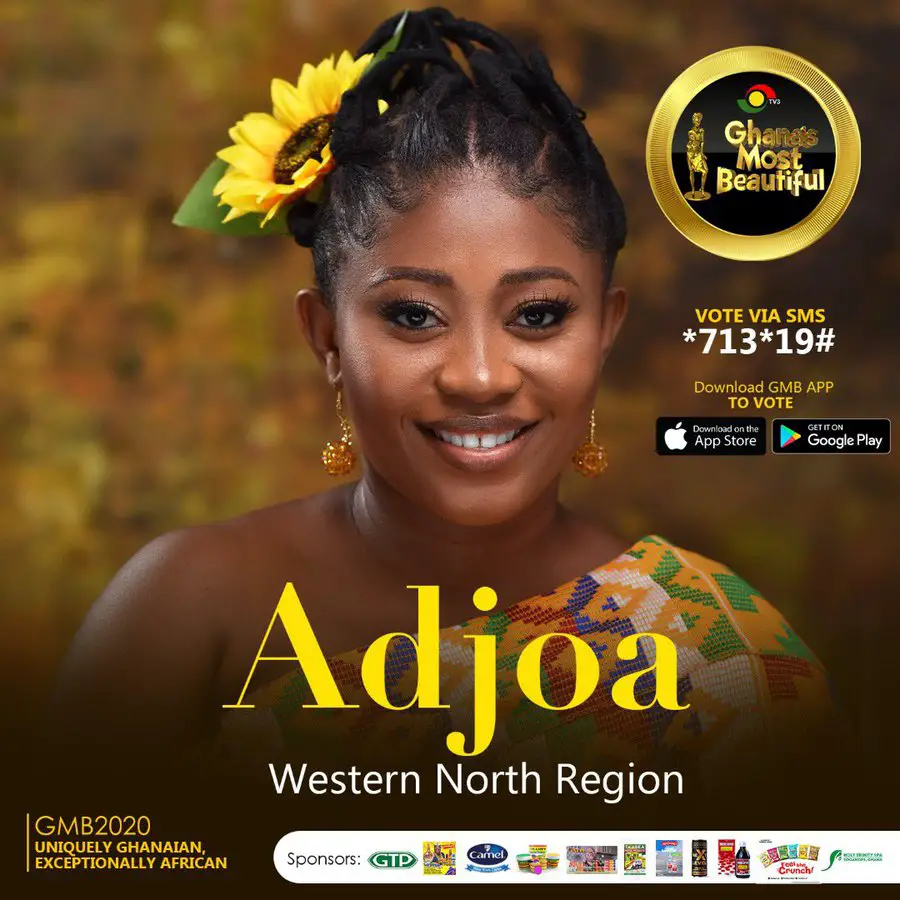 Name: Regina Ofori
Stage name: Adjoa
Region: Western North
"Winning this pageant will help me promote 'Girl Child Education' in the country especially my community, Bibiani Anhwiaso Bekwai Municipal Area."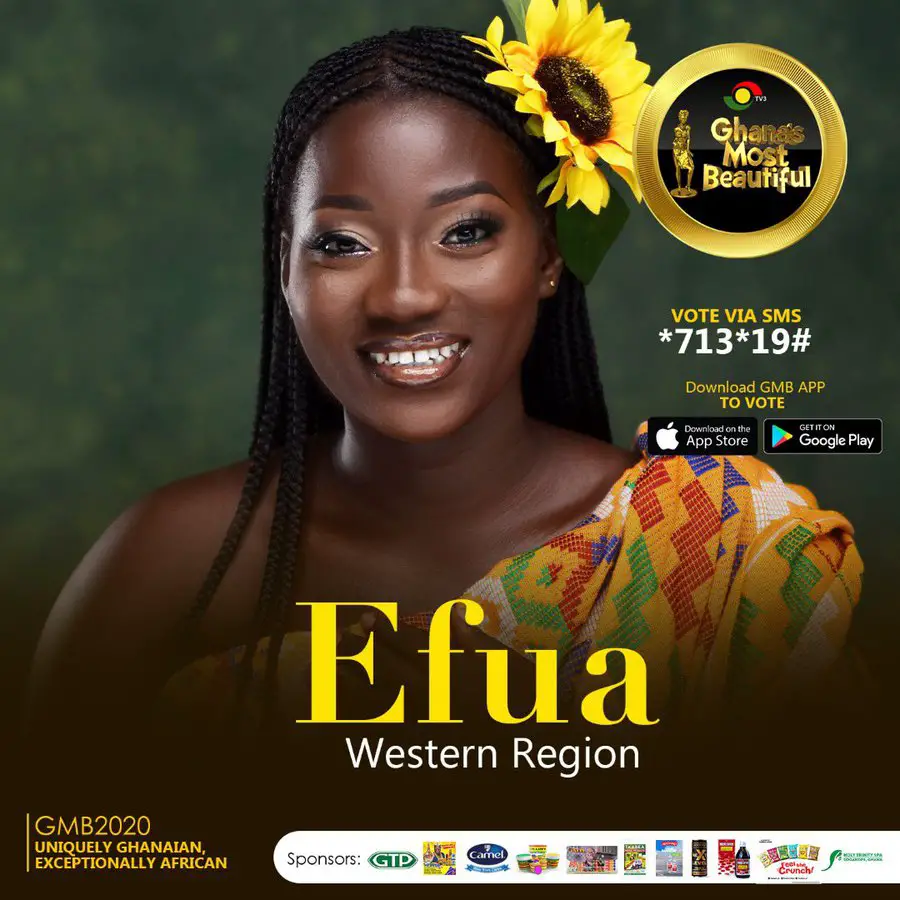 Name: Lydia Efua Wilson
Stage name: Efua
Region: Western Region
"I want to win #GMB2020 in other to have the platform where I can advocate for women with darker skin tone, while empowering and educating them on the effects of skin bleaching."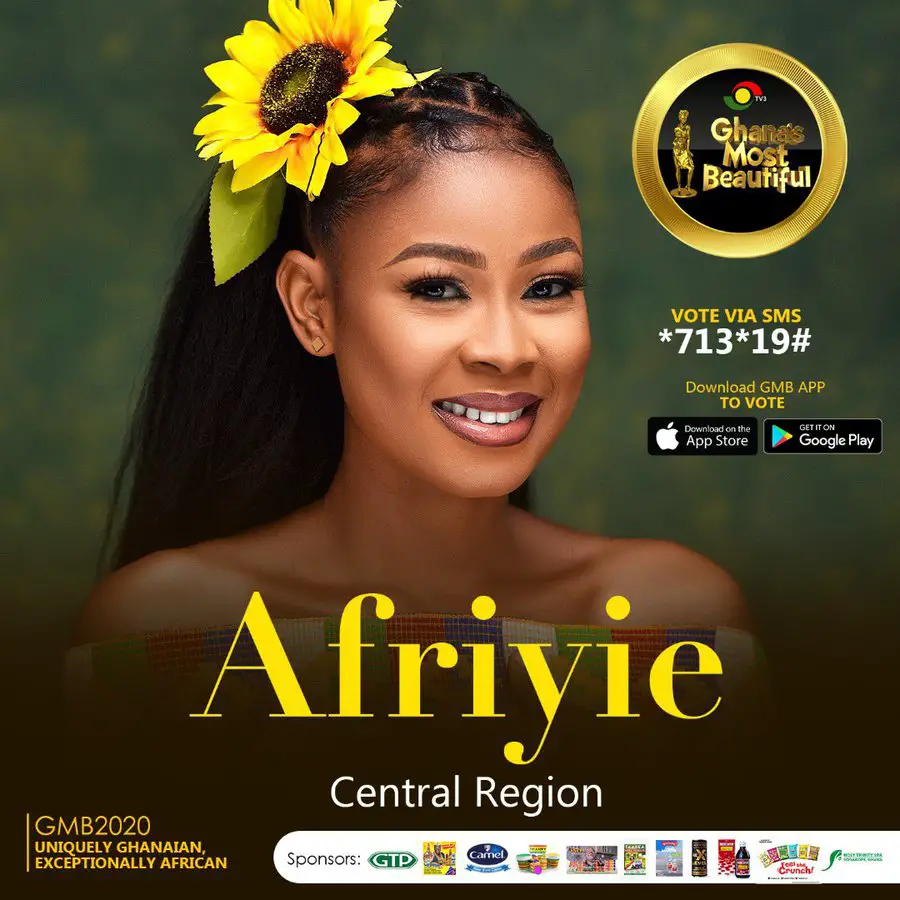 Name: Mercy Afua Fiankobea Nartey
Stage name: Afriyie
Region: Central
"Ghana's Most Beautidul to me is the biggest platform to put my region out there to seek for them the help they need."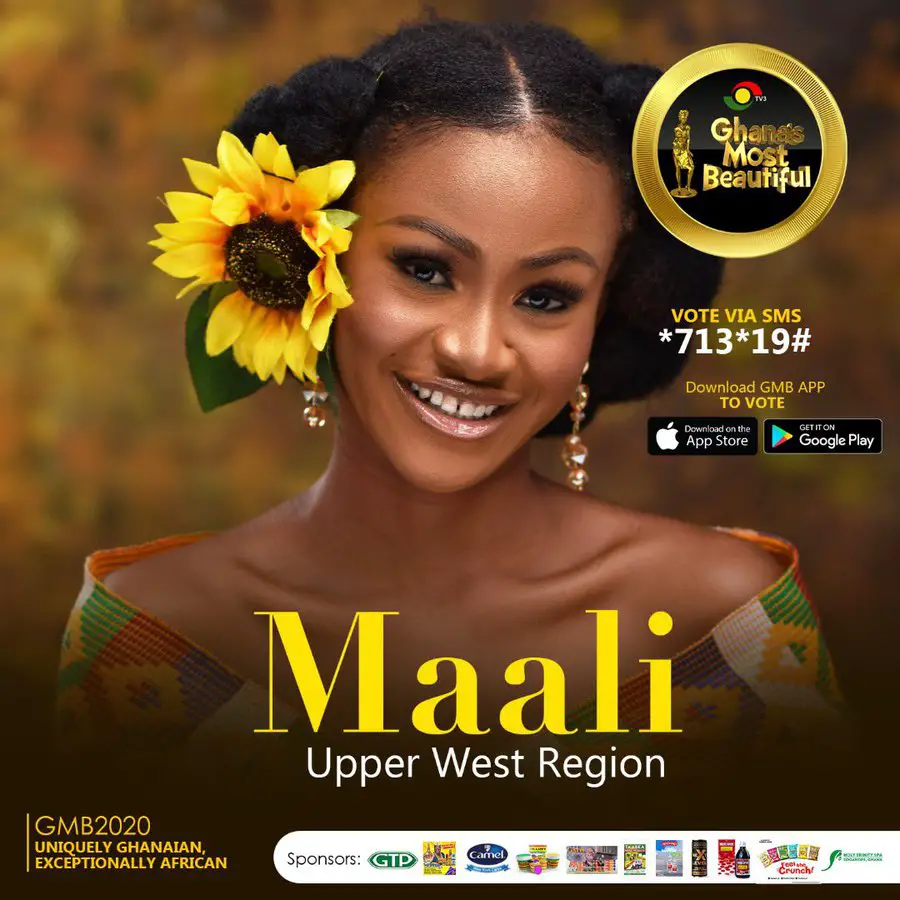 Name: Molly Maalinuo Dasoberi
Stage name: Maali
Region: Upper West
"Ghana's Most Beautiful is a pillar stone to establishing a more convenient way for achieving projects that will develop our communities and country as a whole."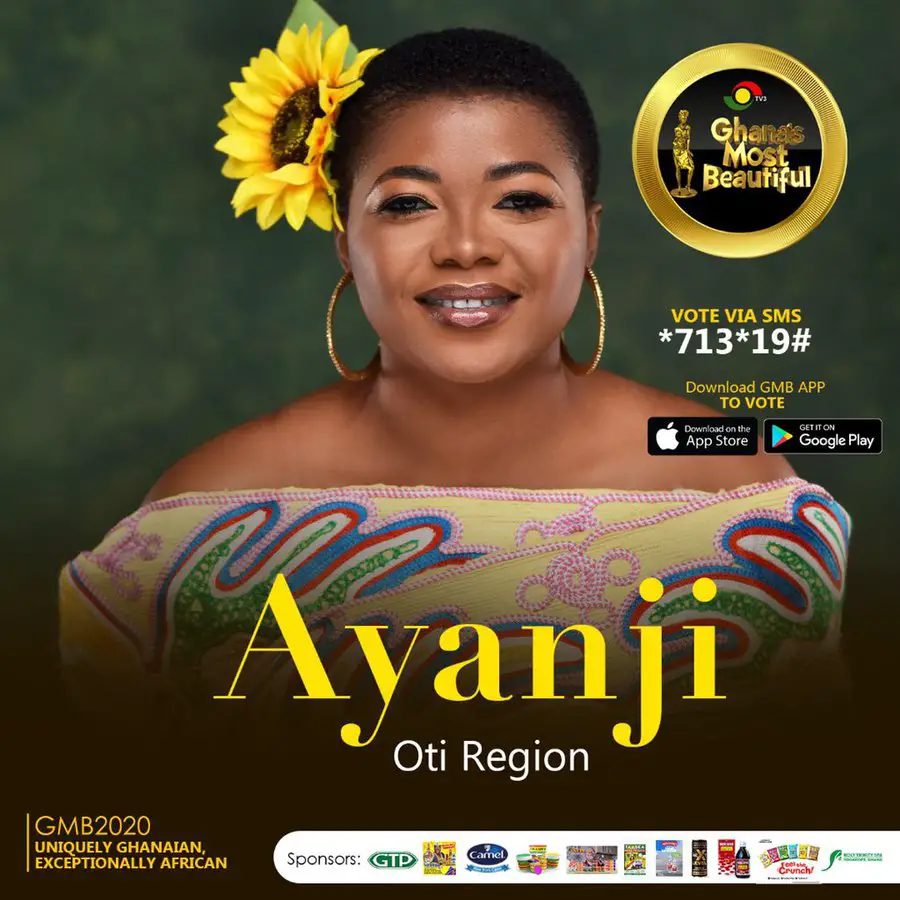 Name: Borney Janet
Stage Name: Ayanji
Region: Oti Region
"To use this platform to empower teenage mothers whom as a result of teenage pregnancy have dropped out of school to stand on their ground again and become productive."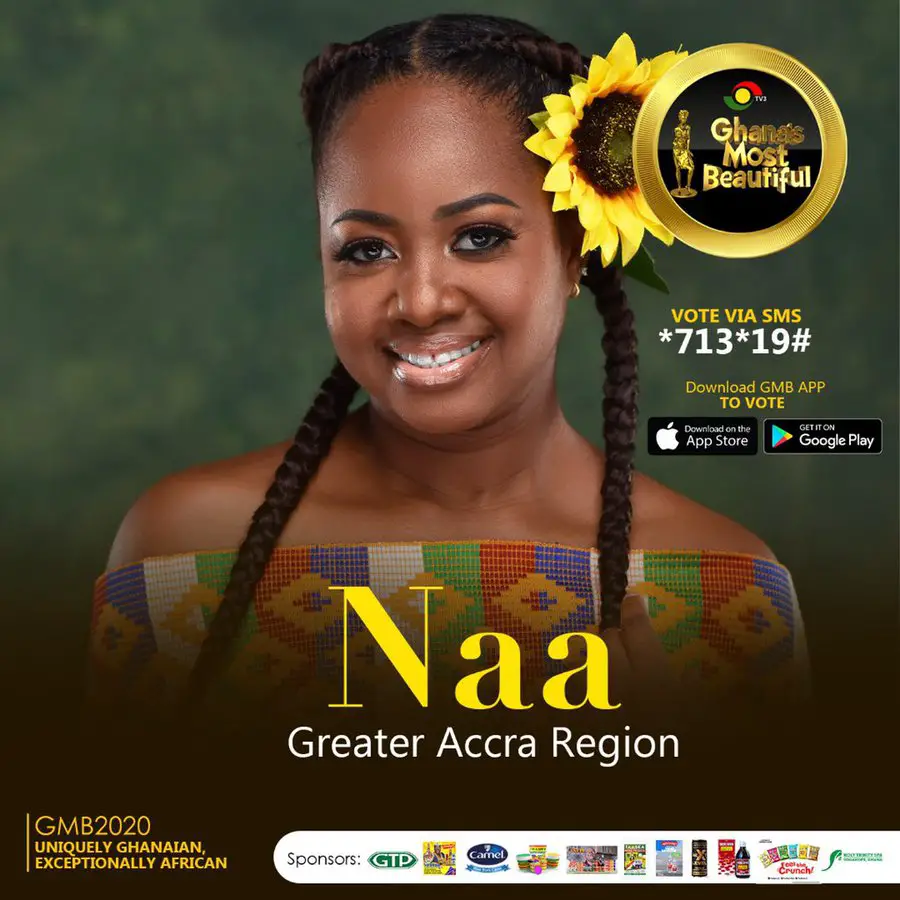 Name: Naa Dedei Botchwey
Stage name: Naa
Region: Greater Accra Region
"GMB provides a great platform for me to champion the causes that I care about with the support of the people who matter and in the context of the things that matter."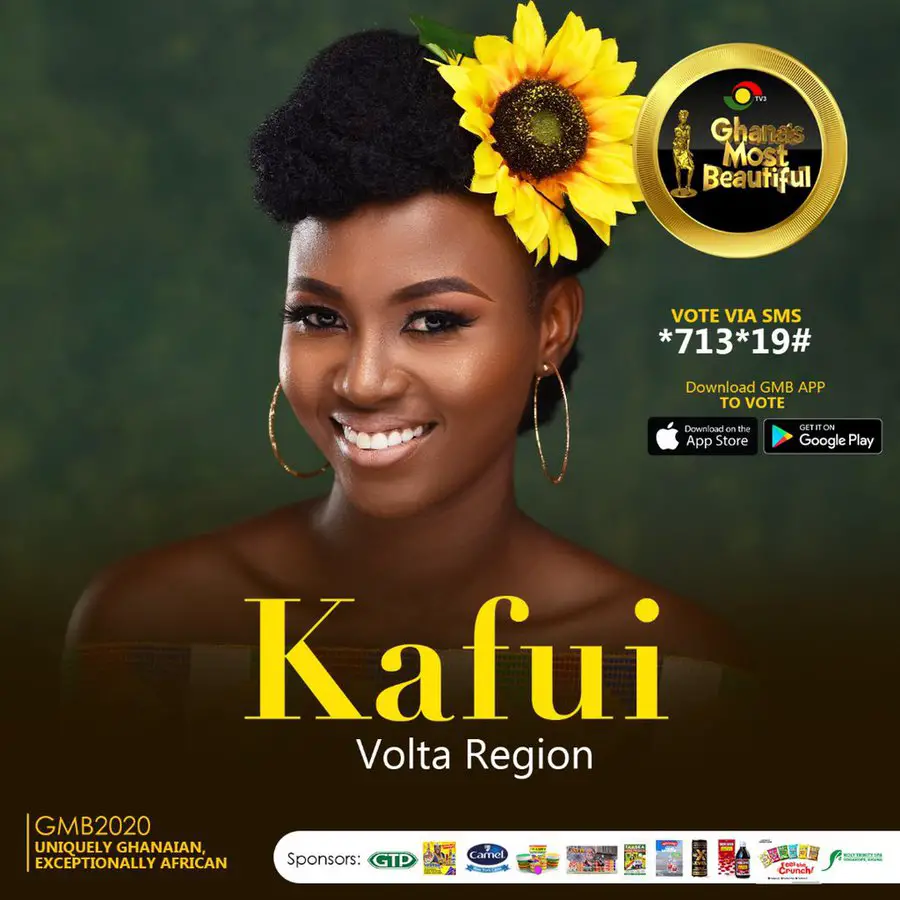 Name: Freeman Matilda Makafui
Stage name: Kafui
Region: Volta
"I believe GMB can give me the right exposure with the platform it offers to impact positively in the society. It would be an honor to acquire the enviable crown, car, cash prize and the bragging rights."
Here are the 2020 Ghana Most Beautiful Contestants